Free VPNs Have Some Limits 
Have you ever wanted to watch something on Netflix but the show is region-locked? How about wanting to browse anonymously for porn or something more hidden like undermining a repressive government and of course you don't want to be tracked?
Or something more legal like accessing your company's network resources from home? The solution is a VPN or a Virtual Private Network Service. VPNs insert a layer of security between private (your home network) and public (the internet) networks.
VPNs allow for a more secure and private connection for individuals and organizations. VPNs, therefore, are essential for individuals who need or value their privacy and for organizations that allow remote access for additional security.
Therefore, VPN services require an additional premium. Not necessarily. There are free VPN solutions out there, and there are hundreds with most of them having limits to encourage users to apply for paid subscriptions.
Listed below are the ones we consider to be the best free VPN solutions right now.
This easy-to-use VPN has servers in 25 counties. The company, however, chooses where free users connect to, but paid subscribers can easily mask themselves as being from wherever they want. Of course, being free has its limits.
Free users are limited to 500MB a day across five devices. That's enough for a few videos and for browsing dozens of hidden websites. Compared to others, 500MB is pretty generous. Then, you should expect ads to pop up, eating some of that data and slowing things down.
To its credit, Hotspot Shield employs military-grade encryption for that all-important privacy. Speaking of privacy, HotSpot Shield still requires free users to enter their credit card information which they won't use if users don't opt to go premium in case they're satisfied enough with the free service.
Is a well-known VPN provider that also offers free services in the short term. This is well and good for people interested in short-term security. How quick? One-month free service and users can either proceed with a subscription or go elsewhere.
They have over 1000 servers in 20 locations and can support up to five devices per free subscriber. In terms of security, one can be confident enough as McAfee owns the company. Free subscriptions, however, are limited to a few countries and are limited to only 500GB—per month. No suitable for videos but good enough for company app transactions and remote desktop computing.
Aside from being free, the merit of Speedify is, of course, a speed which it will try to provide while encrypting your signals, especially for those that employ connection bridging using 3G/4G connections. Free users are allowed 4GB of data for the first month and 1GB of data for the following month, more than Tunnelbear.
As an active VPN service, they need to impress with up to 10GB of free bandwidth per month. They have eight server locations. The real limit, however, is that it only supports one device. If you use only one method, this is probably the best VPN so far.
As far as privacy goes, they do not require an email address, do not keep connection logs as well as visited sites. Your choice of 47 additional servers worldwide is available for paid subscriptions.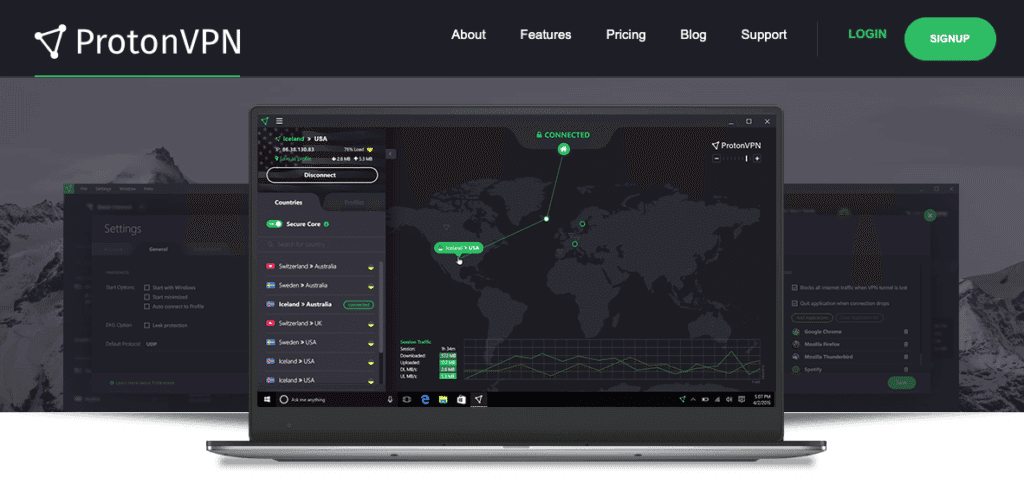 Lastly, if you're not invested in the number of locations, ProtonVPN is a great option. ProtonVPN has only three server locations available. What's significant here is that there are no bandwidth limits, but that doesn't mean you can download anything you want through torrents because it does not support P2P. ProtonVPN also supports only one device. The only thing required here is an email address.
In today's internet landscape where security is paramount, it's best to add a layer of security and privacy, even if it's limited and free. Something is better than nothing, and the solutions above aren't exactly nothing.