A fully-formed LLC or corporation
Registered agent service
Business address
Mail forwarding
'Privacy by Default'
'Corporate Guide' service
Worry-free compliance reminders
 Best Online LLC Services 2023
#1 Northwest Registered Agent  $39  (Editor's Choice)
#8 CorpNet
____________________________________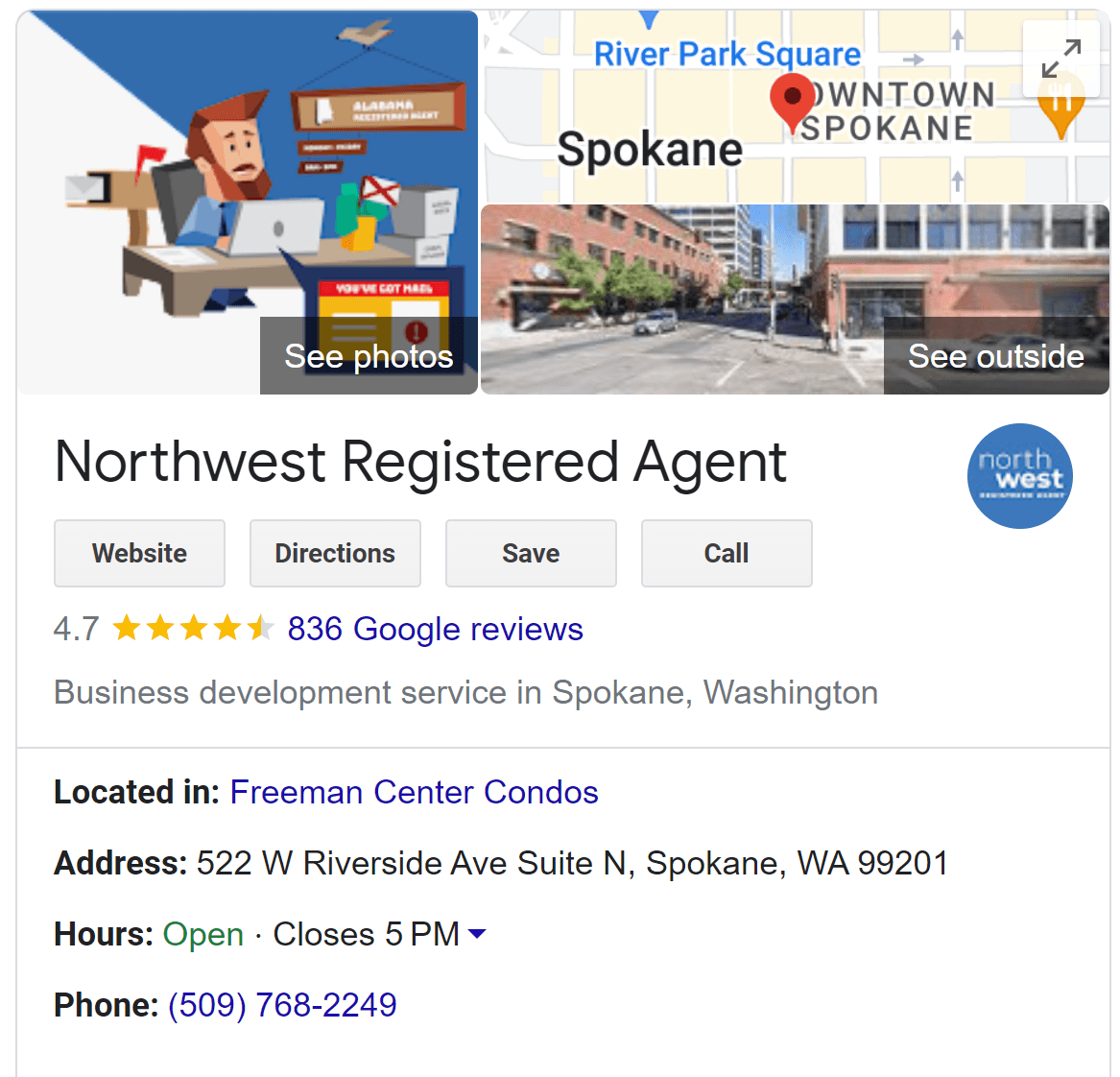 LLC – IRS
LLC – IRS
A Limited Liability Company(LLC) is a business structure allowed by state statute. Each state may use different regulations, you should check with your state if you are interested in starting a Limited Liability Company.

Owners of an LLC are called members. Most states do not restrict ownership, so members may include individuals, corporations, other LLCs and foreign entities. There is no maximum number of members. Most states also permit "single-member" LLCs, those having only one owner.
_______________________
LLC vs Corporation

 LLC Service Price Comparison
Service
LLC Formation, Registered Agent Service, and Tax ID# (EIN)

Largest Registered Agent Service in the U.S.
Trusted & Respected
Best & Cheapest
Best LLC Service for Privacy
'Privacy by Default'

$225  $39 + $50 (EIN) = $89

Discounted price for my readers!

#2 ZenBusiness

$0 + $99 + $99 = $198
#3 Swyft Filings
$299
#4 Incfile
$199

#5 LegalZoom

$484
#6 Inc Authority
$399
#7 MyCorporation
$399
#8 CorpNet
$299
How to Form an LLC in 9 Steps
Top 8 Best LLC Formation Services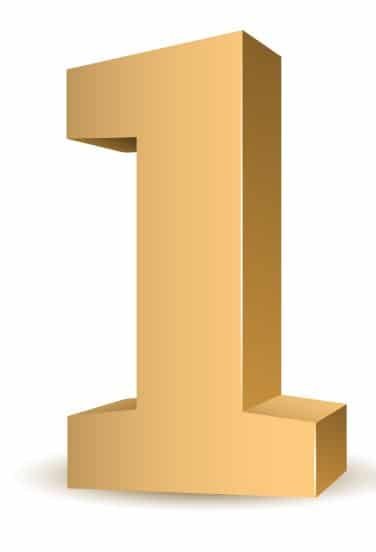 Northwest Registered Agent

 
Editor's Choice!
Northwest is the Cheapest LLC Filing Service
(That does not sell your private information)
The Leader

in LLC Formations, and Registered Agent Services!

Privacy by Default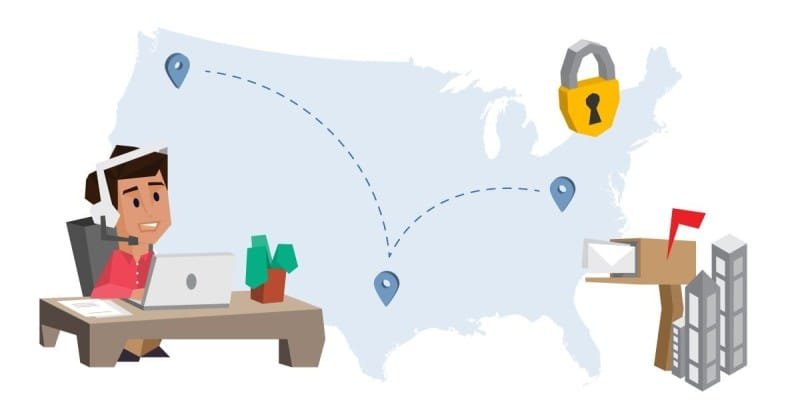 LLC Formation and Incorporation Service Based: Spokane, WA
LLC Formation $225 $39 + state fee
Expert Registered Agents
Offices in 50 States
Knowledgable customer support
Personal customer service through 'Corporate Guides'
Northwest Registered Agent Prices Formation + Registered Agent = $225  $39 + state fee
| | | |
| --- | --- | --- |
| Northwest's Service | Up-front Payment | Monthly Payment |
| Basic filing service | $100 | Included |
| Registered agent service | $125/year | Included |
| Operating Agreement and other documents | Free | Free |
| Federal Tax ID (EIN) | $50 | Included |
| Annual business compliance filings | $100 | Not included |

Northwest Registered Agent Customer Reviews
Special Pricing for My Visitors!  Just $39! Get the Discount!

LLC Formation $225 $39 + state fee
One-Year Registered Agent Service Included!
Our 2023 Pick for Best LLC Formation Service
Customer Satisfaction is Strong 
https://www.northwestregisteredagent.com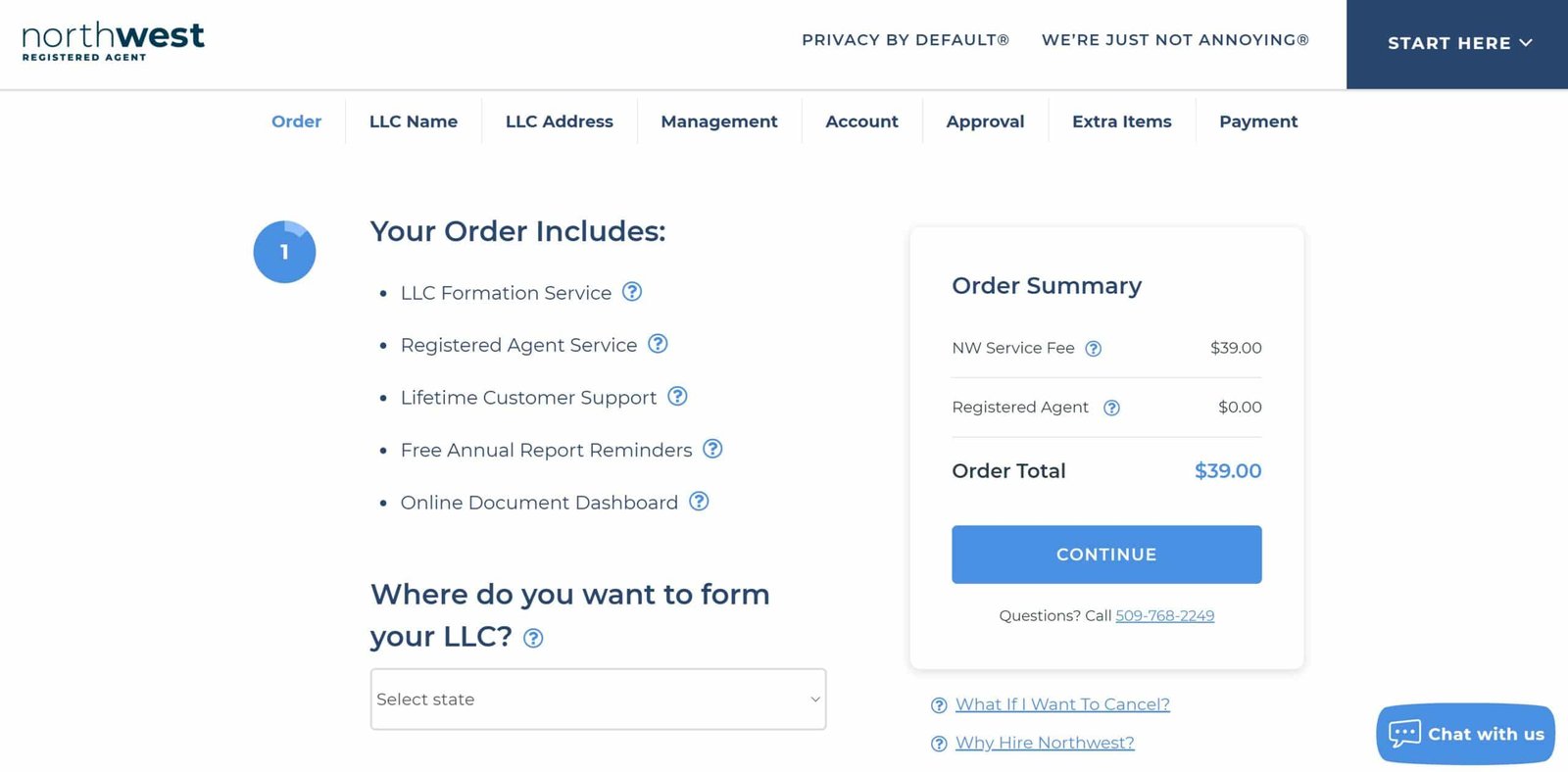 Northwest Registered Agent is the ONLY LLC Formation Service With Monthly Plans! Unique customer support from "Corporate Guides"
California: LLC Formation + Registered Agent + state fee = $37/mo. 😲 $37 Gets You Out The Door With A Newly Formed Business in California or Georgia! 😲
California LLC $37/mo

Texas LLC $54/mo

Georgia LLC $37/mo

---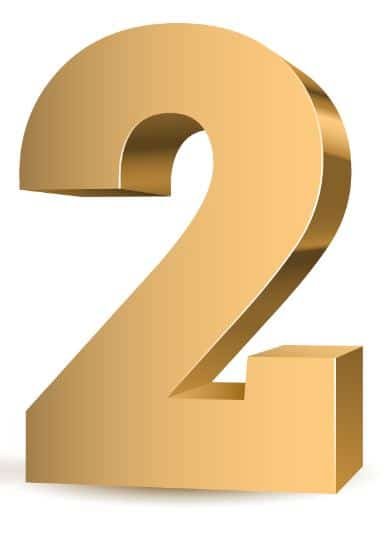 ZenBusiness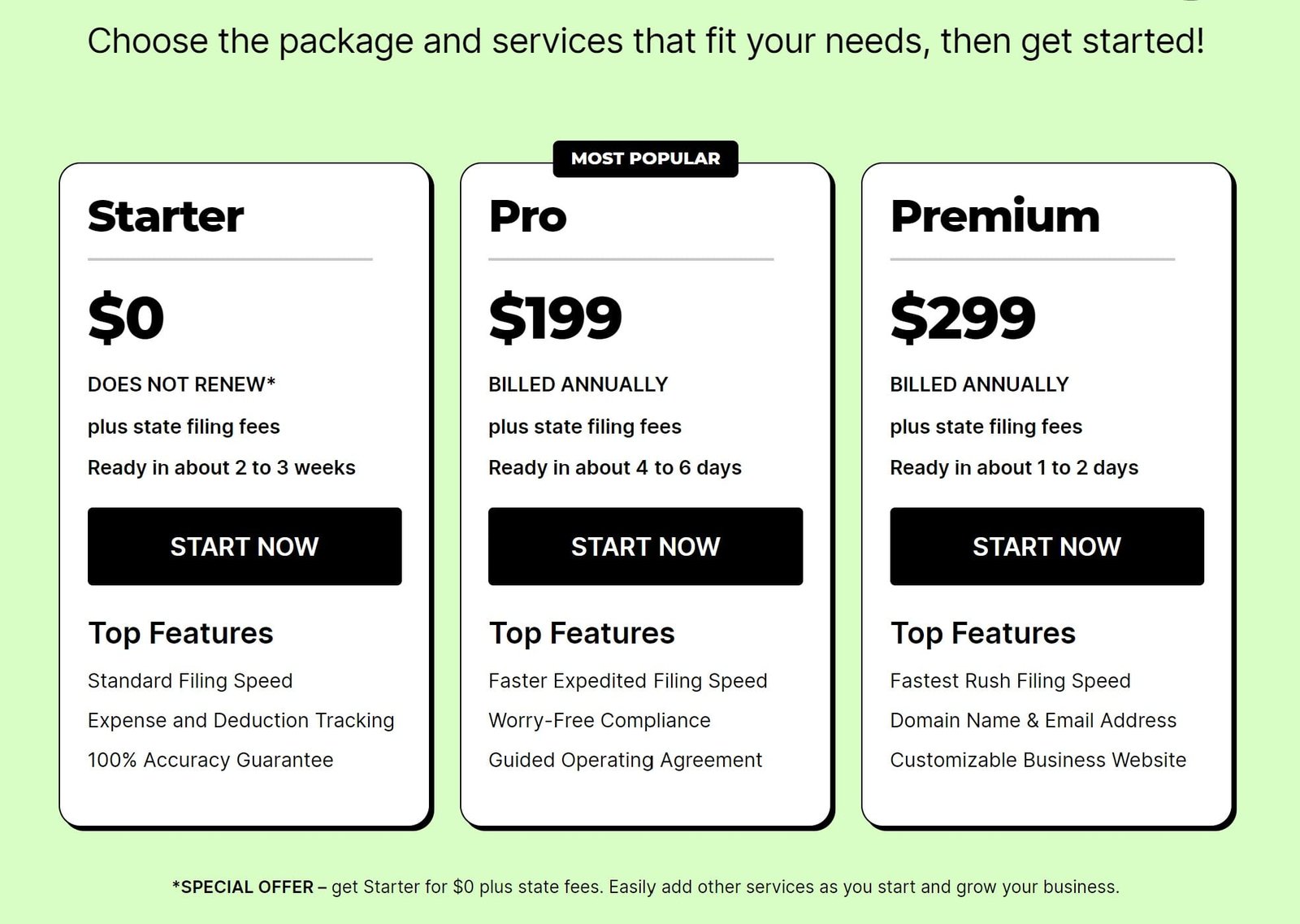 Texas-Based Company
300,000 business formations
LLC Formation With Registered Agent Service $299 + state fee
Fast and simple LLC formation
Worry-free compliance and customer support
100% accuracy guarantee

---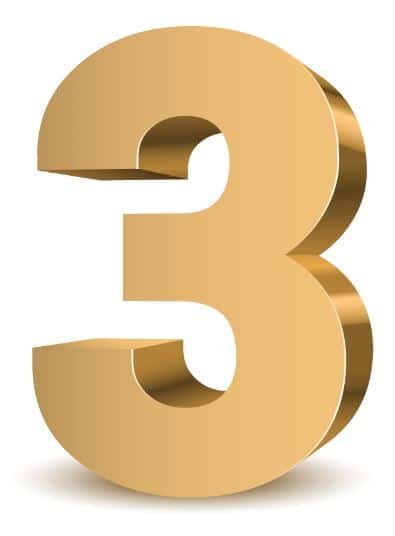 Swyft Filings
LLC Formation and Incorporation Services Based: Wilmington, DE
Basic Rate $49 + state fee
Standard Rate for LLC Formation with EIN $149 + state fee
Registered Agent Service is extra
"Quick Processing"
---

Incfile


The Most Features for the Best Price! Texas Headquarters
Preparing & Filing the Articles of Organization
Outstanding customer support before and after the formation
LLC Formation and registered agent service $199
Unlimited Name Searches
Customer support is great
Customer support for Life
Registered Agent Service Included
EIN Business Tax Number
Operating Agreement
---

LegalZoom 

LegalZoom is the pioneer and still trusted business within the disruptive industry of online legal services. They now have a growing number of competitors grabbing a larger piece of the LLC formation business.
The company was founded as early as 1999 during the infancy of the world wide web—one of the first companies that saw the internet's potential for online legal services.
LegalZoom continues to have a strong presence.
Still, they are no longer the only kid on the block, and in regards to the other online LLC formation services available today, people are asking, "is LegalZoom the best?" I will try to answer that question and give my picks for the best LLC filing services; let's get started.
LegalZoom has an A+ rating with the Better Business Bureau. If you desire a strong brand name with decades of experience with having formed over 1+ million businesses, and you don't mind paying top dollar for these services, LegalZoom might be a good fit for you, but there are some cheaper alternatives business formations in 2023.
LegalZoom LLC Plan 'Express Gold'
$349. LLC Filing
$249. One-Year Registered Agent
$159.  Operating Agreement, EIN
$69.    Compliance Calendar = $826 + state fee
Try LegalZoom's LLC service if you like working with a strong brand name and don't mind paying about double the price of other leading LLC services. LegalZoom https://www.legalzoom.com
---

Inc Authority
LLC Formation, Incorporation & Registered Agent Services Based: Reno, Nevada
Basic LLC Formation $0.00 + state fee
Starter Bundle with EIN $399 + state fee
Customer satisfaction and customer reviews are very positive on Trustpilot
Over 110,000 Businesses Formed
---

MyCorporation
LLC Formation and Incorporation Services Based: Calabasas, CA
Basic Package LLC Formation $99 + state fee
Registered Agent Service $120
EIN $79
  "20 Years & 1,000,000+ Businesses Formed"
---

CorpNet
LLC Formation and Incorporation Services Based: Westlake Village, CA
Starting at $199.
Registered Agent Service comes with their top plans
100,000+ Businesses Formed
---
LegalZoom vs Northwest Registered Agent
 
LegalZoom
Northwest Registered Agent
Notes
LLC Price
$149 + state fee
$39 + state fee
Northwest's filing fees cost $110 less
Registered Agent Price
$299
For the first year, it's free. Then, $125 per year
Many LegalZoom clients say that it is difficult to cancel.
Approval Time
30 Business days unless otherwise agreed
3-5 business days (in most states)
Northwest is, on average, 3 weeks quicker
Google Reviews
LegalZoom is rated 3.7 stars
Northwest gets 4.6 stars
Northwest receives better reviews
Customer Support

They can be difficult to reach.

 

Sometimes, they will try to sell you more products.

Industry experts who are willing to share their expertise.

 

Friendly.

 

No sales pitches.

Northwest provides better customer service.

 

And no "pushy" salespeople.

Data Privacy
LegalZoom sells customer data.
Northwest never sells customer data.
 
Best LLC Formation Services (Reviewed)
Starting a company is a considerable risk for a group of individuals, let alone a single person. Aside from running the business, other expenses to worry about are taxation, legal requirements, and even possible litigation.
The best way for startups and small businesses to mitigate some of these high costs is by finding an affordable way to form a business entity such as an LLC, C Corp, or S-Corp.
Moreover, what if you do business in several states and need a registered agent in multiple states? Attorney services can be costly. Still, today there are online legal services that can assist you with these things.
You can get it done quickly, correctly, and at a reasonable price. I hope you can benefit from my comparison of the best online LLC formation and incorporation services.
Well-known brand LegalZoom did not make my list of the Top 8 Best LLC Formation Services. I think their prices are high.
---
LLC Service FAQs
Does a filing service require you to use their registered agent service? Every LLC (or other business entity) functioning in the United States is required by law to have a registered agent.
While acting as your own registered agent is feasible, there are various reasons why you should not. When incorporating a new LLC, I believe that using a registered agent service is vital.
Almost every provider I looked at offered new LLC owners a registered agent service. Some businesses provide this service in-house, while others contract it out to third-party vendors.
A registered agent service is included by default with some of the organizations I looked at, and a few won't allow you opt-out at all.
If you have a preferred registered agent service provider, check to see if your formation provider offers an opt-out option for its registered agent service.
What is the best LLC service?
My #1 top-rated LLC formation service is Northwest Registered Agent. They provide a good mix of low prices, quick service, and high client satisfaction.
You can learn more about why Northwest Registered Agent is ranked first in my rankings by visiting their website with the links above.
What is the cheapest service for forming an LLC?
For individuals who value cost-effectiveness, Northwest Registered Agent.
For $39 plus state filing fees, they provide a fantastic basic LLC formation service. One year of registered agent service is included in this discount package.
Isn't it true that I don't need an attorney to incorporate an LLC?
No, an attorney is not required to incorporate an LLC. LLC formation services may perform the same thing, and they're usually faster and less expensive.
If your LLC formation is extremely complicated or uncommon, you may need to consult with an attorney.
Is it possible to register a limited liability company (LLC) online?
Yes, you can register a limited liability company (LLC) online. Almost all LLC formation services allow you to finish the process entirely in your online browser.
You can form an LLC and obtain your formation document in as little as one day, depending on the online LLC provider you use and the state where you are creating.
How much does it cost to form a limited liability company (LLC)?
It is dependent on the condition in which you are forming. In order to file the documentation required to form a new LLC, all states charge a processing fee.
The majority of LLC creation firms require a service cost, however, others offer simple online business forms for as little as $0 plus state expenses.
What are the benefits of formation services?
LLC Formations services are businesses that specialize in assisting new business owners in forming their limited liability corporations (LLCs) with the appropriate state authorities.
They know how to manage the various state bureaucracies to prevent having your filings denied, and they can assist you in forming a new LLC for your existing firm or startup as swiftly as feasible.
The companies I looked at aren't law firms, so they can't give legal advice.
Where can I register my limited liability company (LLC) online?
For online LLC formations, I recommend Northwest Registered Agent or Incfile. Other businesses, such as ZenBusiness and Swyft Filings, received great marks as well. For additional information, see my article above.
Are online LLC filing services recognized by the state?
LLC filing services collaborate with state Secretary of State offices to prepare and file the documentation needed to establish a new limited liability company. Your LLC will be officially recognized by the state if your filing is successful, just as if you had filed it yourself.
What are the advantages of forming my limited liability company (LLC) online?
Online filing eliminates the time and effort of negotiating your state's bureaucracy, as well as the possibility of a filing being rejected due to errors. LLC formation services are familiar with the procedures required to form new LLCs and can typically complete the process more quickly than individuals.
What is the best method for forming a limited liability company (LLC)?
The best option to construct a basic LLC is to use an online LLC formation provider. In this post, we've analyzed several of the top LLC formation services in order to help you find the best fit for your LLC. If the establishment of your LLC is extremely complicated or uncommon, you may need to talk with an attorney about your business needs.
What is the formation procedure?
Depending on the stage of formation, the specific method differs. In general, it entails filing a paper with the Secretary of State's office, which is commonly referred to as Articles of Organization. You can employ one of my recommended LLC creation firms to handle the complete business filing procedure if you prefer to avoid interacting with state authorities.
Which state is the best for forming an LLC?
Choosing your native state is frequently the best option. Many people feel that forming an LLC in a "business-friendly" state is always a good idea (e.g. Delaware). However, if you file in a state other than the one where you operate, you may be required to register your LLC as a foreign LLC in your home state, which may result in additional fees and taxes.
What is the difference between a limited liability company (LLC) and a corporation?
LLCs have fewer administrative and record-keeping obligations than corporations, making them more flexible.
LLCs also have certain useful extra features, such as the ability to avoid double taxation because they are pass-through entities. Small firms often benefit from LLCs.
LLCs account for 90 percent of all new enterprises. Corporations have their own tax advantages, and shareholders rather than members own them. Many business formation providers will provide both LLC formation and incorporation services.
---
  Disclaimer: The LLC formation services mentioned here are document filing services; they are not law firms. The author of this article is not an attorney or a CPA; this article is for information purposes only and should not be construed as being advice. Please seek the guidance and advice of a qualified accountant, attorney, or law professional. The rankings and reviews are based on the writer's research and opinion.