Need to create a business? The best way for new businesses to reduce some of the startup costs is to take advantage of the affordable services available for filing and forming an LLC or corporation online.
Our Pick For The Best LLC Service Is, That Little Ol' Business From Texas, ZenBusiness.   
Attorneys are expensive, but we think ZenBusiness at $199 + state fee, is a reasonable price to form an LLC or corporation, receive a standard operating agreement and banking resolution templates, secure an Employer Identification Number/Tax ID (EIN), and get ongoing annual report and worry free compliance services.                         
Filing by yourself can lead to mistakes and delays, but getting a new business created with a professional formation service is the affordable, quick, and worry-free way to go. 
These online business formation services know the requirements for each state, and they have streamlined the process in a quick and orderly way. Let them do the paperwork, take care of the required elements, and get your business started today.  
These are the top 8 most popular LLC services available today and our favorite picks for the best online LLC formation services for 2021. 
Best LLC Services 2021
#1  ZenBusiness  Editor's Choice!  Highest rated with over 100,000+ formations over the last year!
https://zenbusiness.com
Fast and simple LLC formation

Worry free services and support

100% accuracy guarantee
---
#2  Incfile  Editor's Choice!  500,000+ Formation!
https://www.incfile.com
---
#3  Northwest Registered Agent  Editor's Choice!  (Monthly Plans Available, Any State!)


California: LLC Formation + Registered Agent + State Fee = $37/mo. 😲
$37 Gets You Out The Door With A Newly Formed Business in California or Georgia! 😲
https://northwestregisteredagent.com
California LLC $37/

mo

Texas LLC $54/

mo

Georgia LLC $37/mo

---
#4  Inc Authority
---
#5  Swyft Filings
---
#6  MyCorporation
---
#7  Rocket Lawyer
---
#8  CorpNet
---
ZenBusiness 2021 Prices

 

---
California LLC Formation $37/mo  😀
Northwest Registered Agent 
Affordable Monthly Plans Available For Any State!
California VIP Package,
$37/mo
LLC or Corp Formation

One-Year Registered Agent Service

California State Fee Included


Total $37/mo

---
---
Formation Prices + Registered Agent Service 
Formation Prices With Registered Agent Services & Extras Included 
LLC Filing, Formation, EIN (Tax ID), Operating Agreement, One-Year Registered Agent Service, Express Shipping
   ZenBusiness LLC Services $199 + state fee
Add A Business Website With Email $100/yr
Get A Domain Name $25
https://zenbusiness.com
---
   Incfile LLC Services $149 + state fee
https://www.incfile.com
---
   Northwest Registered Agent LLC Services ($225 + state fee, or VIP Monthly)
https://northwestregisteredagent.com
---
   Inc Authority LLC Services $399 + state fee
https://incauthority.com

---
     Swyft Filings LLC Services $448 + state fee
https://www.swyftfilings.com

---
   MyCorporation LLC Services $403 + state fee
https://mycorporation.com

---
    Rocket Lawyer LLC Services $348 + state fee
https://www.rocketlawyer.com

---
    CorpNet LLC Services $477 + state fee
https://www.corpnet.com

---
What About LegalZoom's LLC Service?
Is LegalZoom One Of The Best LLC Websites?
What Does LegalZoom Charge?

LegalZoom $1077 + state fee   😮
$349   Express Gold Plan
$199   LLC Operating Agreement, EIN
$249  Registered Agent Service 1-Year
$280  Total Compliance
= $1077 + state fee  
---
---
You have to dig around the LegalZoom website to get prices for the registered agent service and the 'Total Compliance' plan.
---
3 LegalZoom Coupon Codes  2021
We have found three LegalZoom LLC coupon codes. These promo codes can save you up to 71% or $500-$1000+ depending on how much you order.
🤠 There is no need to enter any promo codes or coupon codes, just visit their websites.
LegalZoom vs Other LLC Formation Websites
The LegalZoom coupon codes are,
#1 ZenBusiness (Save 71%)
#2 Incfile (Save 71%)
#3 Northwest Registered Agent (Save 61%)
To redeem these LegalZoom coupon codes, just visit any of these three LLC formation websites.
---
Note: LegalZoom did not make our 2021 list, we think their prices are high, and their Trustpilot reviews need improvement.
These LegalZoom prices above are from the LegalZoom website, posted on 02-21-2021
---
Best LLC Services Online 
#1

ZenBusiness LLC Services 




5 Star Rating!
ZenBusiness Is Our #1 Pick For Best LLC Service 2021
Free Registered Agent Service 1st Year
LLC Formation and Incorporation Service


Customer Support: Phone or Chat, Monday – Friday, 8 am – 8 pm Central time or Sunday from 10 am – 7 pm Central time
Based: Austin, Texas
100,000+ Businesses Formed!
Business Formation Plans With 1-Year Registered Agent Service




Starter Plan 

$49 + state fee




Pro Plan

  $199

+ state fee




Premium Plan

  $299

+ state fee
---
LegalZoom 'Express Gold'  vs  ZenBusiness 'Premium Plan'

First Year
$1037 vs $299  😲
Plus, ZenBusiness Gives You A Business Website For One Year!
---
---
Verified ZenBusiness Reviews Trustpilot April 2021
Visit Trustpilot
Great Choice For LLC Formation and Incorporation 2021!


"Outstanding Service & Value

!"
---
#2 Incfile LLC Services 

5 Star Rating!
Since 2004
500,000 Businesses Formed
Free Registered Agent Service 1st Year
Established & Experienced LLC Service
Customer Support: Phone support available Monday – Friday from 9 am to 6 pm CST
Starting Prices To Form An LLC, Corporation


Silver Package 

$0.00

+ state fee


Gold Package with EIN $149.00 + state fee
Platinum Package with Business Website $299 + state fee 
LLC Formation and Incorporation Service
Based: Houston, Texas
https://www.incfile.com
---
Silver Formation Package $0.00

---
Gold Formation Package $149
---
Platinum Formation Package $299
---
Incfile is a great LLC formation website, with affordable pricing, beneficial features, and decades of business formation experience.
Form An LLC
---
#3 Northwest Registered Agent LLC Services 

5 Star Rating
'Privacy by Default'
Personalized Customer Support by 'Corporate Guides' Phone 509-768-2249
Offices in 50 States


Base Rate Starts $225. + state fee
LLC Formation and Incorporation Service
Based: Spokane, WA


"Expert Registered Agents"
"One Of The Best LLC Websites And A Proven LLC Service"
---
#4 Inc Authority LLC Services 
LLC Formation and Incorporation Service
Customer Support: By Phone or Chat, Mon-Fri: 8 am-5 pm PST


Based: Reno, Nevada



Filing with EIN, Operating Agreement, Registered Agent 1-Year
$399 + state fee
---
#5 Swyft Filings LLC Services

LLC Formation and Incorporation Service
Customer Support by Phone or Chat: Monday – Friday 9 am – 6 pm


Based: Houston, Texas
Filing, with RegiseredAgent, EIN $448 + state fee
"A Great LLC Website"
"Quick Processing"
---
#6  MyCorporation LLC Services 
LLC Formation and Incorporation Service
Customer Support: Phone Support Available Monday through Friday
7:30 am to 4:30 pm PT


Based: Calabasas, CA
Filing, EIN, Registered Agent
$403 + state fee
"20 Years & 1,000,000+ Businesses Formed"
"A Divison of Deluxe Corporation"
---
#7

Rocket Lawyer LLC Services 
LLC Formation and Incorporation Service
Legal Service by Subscription
Customer Support: Phone Support Monday-Friday, 6 am-6 pm
Based: San Francisco, CA


Editor's Choice! For Ongoing Legal Assistance!
7 Day Free Trial for Membership Plan
$39/mo After Free Trial
Non-Member Rate $248 + Add-ons + state fee
"Best for businesses who want ongoing legal information."
---
#8 CorpNet LLC Services 
LLC Formation and Incorporation Service


Customer Support: Phone Support

Mon-Fri. – 7 am to 5 pm PST
Based: Westlake Village, CA
Filing, EIN, Registered Agent 1-Year
$477. + state fee
100,000+ Businesses Formed
---
LLC Service Pricing For Their Popular Plans

   
ZenBusiness

$199

Incfile

$149

Northwest Registered Agent



$225
Monthly Plans Available!

Inc Authority

$399

Swyft Filings

$448

MyCorporation

$403

Rocket Lawyer

$250

CorpNet

$477
 The prices above do not include state fees. Prices subject to change.
Main Business Structures
Sole Proprietor  – Simple, one person is responsible for all the company's profits and debts.
---
LLC –  What is an LLC? What does L.L.C. mean? LLC stands for limited liability company. Although the exact definition of an LLC can vary from state to state, in general, an LLC is a business entity that is separate from its owners, who are known as members. An LLC with a single member will be taxed as if it is a sole proprietorship. If the LLC has more than one individual member, it will be taxed similarly to a partnership. The LLC is treated as a pass-thru entity, avoids double taxation. Partners or LLC members are the owners. Getting started requires some legalities but nothing like a corporation. A limited liability company is a structure that allows owners, partners, or members to limit their liabilities while enjoying the tax and flexibility benefits of a partnership. It does not require formalities like C Corp. Flexibilities on the different ways to distribute income. Each state has its own rules for naming an LLC, but most of the states require a business name to be distinguishable from any other name, and it must contain, in the end, one of the following: "Limited Liability Company," "LLC," or "L.L.C."
---
S Corp – Unlike an LLC and C Corp, an S Corp is not a business entity. An S Corp refers to the way a business has chosen to be taxed. S Corporations provide some personal liability protection and tax savings, also known as pass-thru entities. The S Corp is not subject to federal income taxes. Avoids double taxation, much like LLCs, they provide more limited liability protection than sole proprietorships. They require some paperwork to form the S Corp but less than a C Corp. fewer formalities than C Corp. Flexibilities on distributing income. 
---
C Corp –  Corporations are owned by the shareholders taxed as separate entities. Much more formalities are needed to form the corporation. Corporation law requires a board of directors, meetings, and minute recording. Income is distributed to shareholders. A corporation will be taxed as an S Corp or C Corp.
---
PBC – Public-benefit corporations are a specific type of corporation that allows for public benefit to be a charter purpose in addition to the traditional corporate goal of being profitable. 
---
Non Profit – Charity purposes and get rewarded with tax exemptions.
How To Create An LLC?
Although the steps and requirements to form an LLC might be slightly different in each state, we have listed the 9 main steps to create an LLC.
Step 1: Select a State
Step 2: Choose a Name For Your LLC
Step 3: Choose a Registered Agent
Step 4: Prepare An LLC Operating Agreement
Step 5: File Organizational Paperwork With the State
Step 6: Obtain a Certificate From the State
Step 7: Obtain an EIN (Employer Identification Number)
Step 8: Obtain a Business Bank Account
Step 9: Register To Do Business in the Other States (Optional)
What is a Registered Agent?
A registered agent is a responsible third party in the same state as the business. In simple terms, they collect the mail for your LLC or corporation and stay on standby to receive and reply to correspondence related to the LLC. A registered agent is a person or company that is designated to accept, send, and process legal papers on behalf of the LLC or corporation.
Incfile's Registered Agent Service $119/year
1st Year Registered Agent Service Is Free With Formation Package
Every state requires business entities such as Corporations, LLCs, Partnerships to appoint a registered agent during the business formation process. Registered agents are needed in the case of a lawsuit. They also provide the LLC members another layer of privacy.
What is an LLC Operating Agreement?
An LLC operating agreement documents the structure of working and financial relationships between the co-owners (members) of an LLC. In an operating agreement, the co-owners should establish each owner's ownership percentage share in the LLC, their share of profits, their responsibilities and rights, and how an owner leaving will be handled.
ZenBusiness explains the LLC operating agreement on its website,
What is an operating agreement and why do I need one?

An operating agreement is a document that protects the owner's personal assets from the actions of the LLC, clearly outlines which actions are acceptable for the business, and creates a succession plan should the owner exit the business.

You have full control over how to write your operating agreement, but it's important to follow standard formats to ensure you protect your interests and support your company as it grows.
Additional benefits of an LLC operating agreement
Avoids some of the default rules of the state where you form your LLC

Without an operating agreement, your LLC will default to some of the standard rules and guidelines set by the state.
Helps secure funding from investors and lenders

Operating agreements outline legal and financial details like decision-making authority and how funds are used that can be helpful when trying to secure funding for your business.
---
Online LLC Service Reviews
Starting a company is a considerable risk for a group of individuals, let alone a single person. Aside from running the business, other expenses to worry about are taxation, legal requirements, and even possible litigation.
The best way for startups and small businesses to mitigate some of these high costs is by finding an affordable way to form a business entity such as an LLC, C Corp, or S-Corp. 
Moreover, what if you do business in several states and need a registered agent in multiple states? Attorney services can be costly, but today there are online legal services that can assist you with these things.
You can get it done quickly, correctly, and at a reasonable price. We hope you can benefit from our comparison of the best online LLC formation and incorporation services. 
Well-known brand LegalZoom did not make our list of the Top 8 Best LLC Formation Services. We think their prices are high.
Comparing The Best LLC Services
#1 LLC Formation Service
ZenBusiness

Our Top Pick For 2021 Best LLC Formation Service
Free Registered Agent Service 1st Year
For 2021, we have ranked ZenBusiness near the top of our best LLC service. They offer one of the cheapest LLC and corporation formation services available, with prices starting at just $49. plus state fee.
ZenBusiness offers professional business formations with discounted prices and top-quality services, including Registered Agent, EIN, banking, ongoing compliance, and much more!
They use technology and transparency to create an experience that is fast, friendly, affordable, and hassle-free. Get your LLC or corporation formed and receive your first year of Registered Agent services for free! Second-year just $119. 
ZenBusiness has been on top of our list for the best incorporation services for 2 years. This is due to their outstanding value, features, and customer support.
Find Your State's Filing Fee
Step #1
Visit ZenBusiness and click "Start Now"
Step #2
Enter "LLC" or "Corporation", select your state, and the state's filing fee amount appears.
Filing fees are determined by the state.
Texas state fee $300.
Some states are $45. some are $100.
Get Your Business Name Reserved 
Not ready to form your LLC or Corporation today?
ZenBusiness can get your new business name reserved so no one else can take it. After that, you can form your new business when you are ready.
https://zenbusiness.com/pricing-name-reservation
Comparing ZenBusiness Pricing Plans
The Starter Plan Is Just $49
+ state fee
Starter Plan
The Starter Plan is $49 plus state LLC or corporation fees. The Starter Plan includes Standard Filing, an Operating Agreement, and Registered Agent Services for the first year. After the first year, Registered Agent Services renew at $119 a year.
The Starter Plan also includes phone and real-time chat support, along with a personalized account dashboard. You will have your LLC or corporation formed in about 1 to 3 weeks.
Pro Plan
The Pro Plan is $199. Plus state LLC, corporation filing fees. Business formation in about 4-6 business days. The Pro Plan includes everything from starter plus: quicker formation turnaround time, a worry-free compliance guarantee, an employer ID number, free CPA consultation, domain name registration, and operating agreement & bylaws.
If you only need a select number of LLC services, ZenBusiness offers flexible options also.
ZenBusiness Has An A La Carte Option 'Build-Your-Own' 
| | |
| --- | --- |
| Service | Pricing |
| Registered Agent Service | $119 per year |
| Worry-Free Guarantee | $129 per year |
| Employer ID Number (EIN) | $70 one-time charge |
| Business Filing | $49 |
Need a Business Website?
Get A Business Website For Your Company
The ZenBusiness Premium Plan Includes a Business Website, Domain Name, and Website Dashboard
A website can also be added to the Pro Plan or Starter Plan
Website $100/year
Domain Name $25/year
ZenBusiness offers all customers a personalized dashboard to set up and customize their domain name and website at any time from a computer or mobile device.
✅ Set up your domain name
✅ Select a website template
✅ Customize your content and designs
✅ Generate new leads and customers
✅ Take payment from your website
Verified ZenBusiness Customer Reviews 
ZenBusiness PBC (Public Benefit Corporation)
Compliance Worry-Free Guarantee
This feature makes ZenBusiness a very attractive choice for forming a new business. Compliance and due dates, "When is this due?" When is that due?"
The ZenBusiness "Worry-Free Guarantee" feature is included in both the Pro and Premium plans.
Premium LLC Plan
The Premium Plan is $349 plus state LLC or corporation filing fees. The Premium business formation service includes everything from Pro, Starter plus: domain privacy protection, business email address, business bank account, monthly accounting services, Xero accounting software, accountant chat support, free insurance quote.
ZenBusiness also offers several different a la carte services, including annual reports, New York Publication, Amendment, Certificate of Good Standing, Business Insurance, and more.
If you are looking for a professional, reliable company to get your business off the ground, contact ZenBusiness today with your information and get your business started on the best foot possible. Many people on Trustpilot consider them to be the best LLC service.
From the ZenBusiness website:
Why We Are Here

Many Americans dream of starting their own business but are reluctant to do so because of the daunting red tape and confusion. Keeping up with local, state, and federal regulations along with accounting, insurance, banking, and other obligations might force you to ask, "Where do I even start?" That is why we're here.

Our Vision

We want to help small business owners realize their dreams by eliminating the barriers to starting and growing a new business. In doing so, we hope to radically shift the business landscape by empowering more people to be their own boss, become financially independent, and join our business community.

We have already helped thousands of business owners turn their dreams into reality, and we want to grow that to over 1 million new businesses within the next 5 years!

Our goal is to make the dream of starting a new business accessible to everyone across the country by offering free formation, discounted business services, and expert support.

These three values serve as another important way we distinguish ourselves from competitors.

Transparency – We strive to be transparent in everything we do by operating with honesty and integrity to earn your trust and ongoing business.
Protection – We are committed to protecting you from the pitfalls of running a business by helping you stay in good standing with the government and avoid any liability issues.
Paying It Forward – We select women-owned and minority-owned businesses in the US to loan money to each year, increasing the lending amount on a yearly basis. It's another important way we help aspiring business owners reach their dreams. We do this through Kiva.org as a part of our role as a Public Benefit Corporation.

Unlike the competition, we use technology and automated processes to provide a fast and low-cost business formation service that meets your unique business needs.

It's your participation that truly fuels our service and success! Our technology keeps our costs down and allows for a more customized experience. We're able to provide free services and discounted prices because many of our customers – small business owners and entrepreneurs just like you – purchase add-on services and monthly package plans that subsidize our remaining costs.

The result is a low-cost, personalized formation with fast and friendly service for everyone!
---
ZenBusiness Acquires Fintech Startup Joust
"ZenBusiness Money" To Offer Banking Solutions in 2021
According to the Austin Statesman,
Joust will become ZenBusiness Money and relaunch this fall as a toolkit of solutions including invoice and payment solutions and merchant services. Joust CEO Lamine Zarrad will become head of financial services at ZenBusiness, and Joust's 10 employees will be retained, the company said.
ZenBusiness Customer Service is Available To Call or Chat
M-F 8:00 am – 8:00 pm Central Time
Sunday 10:00 am – 7:00 pm
1-844-493-6249
---
#2 LLC Formation Service
Incfile 

We have rated Incfile #2 for the best LLC service for 2021. They are simply a great company with decades of experience in forming new businesses. If you want the cheapest LLC formation and incorporation service with years of proven experience, Incfile is the best LLC service for you.
Ordinary folks turned entrepreneurs who want to run a business without getting too embroiled in paperwork, require services that are more knowledgeable in dealing with the legal requirements of government. Among these agents is Incfile whose services include assistance in company formation, statutory compliance as well as IRS filing.
IncFile assists businesses on how to become a C-corporation, an S-corporation, a nonprofit organization, and a limited liability company.
Becoming a limited liability company offers small businesses minimum compliance requirements, some protection from debt and litigation, but ties the company taxes to the personal taxes of its members (known as pass-through taxation), which has some benefits; until the company matures to become something more significant.
When we compare online business formation services or registered agent services, Incfile always comes out on top as one of the best LLC services available.
Since 2004, Incfile has helped with over 500,000 company formations and continues to assist them with their legal requirements. Given that base, IncFile is a company that is more than capable.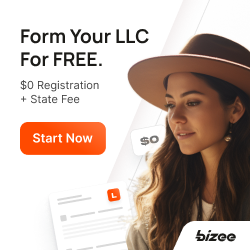 Incfile updated its Silver Package price last year on October 18, 2019. The new price for the Silver Package is now $0.00 and includes preparing and filing the Articles of Organization.
Still, the additional features most new businesses need, like getting an EIN can be purchased as add-ons. I think most people will skip the Silver and go straight to the Gold or Platinum Package, where these features are already included.
Incfile's "Gold Package" for $149 plus the state fee, includes IncFile's core features and an impressive list of services along with their "highly recommended" Employer Identification Number/Tax ID (EIN)
Verify Company Name Availability – Check if your chosen company name is available in your state.

Preparation & Filing of Articles

Next Business Day Processing

Employer Identification Number/Tax ID (EIN)

Registered Agent Service (1st Year FREE)  –  $119 for every succeeding year

Lifetime Company Alerts – a personal dashboard that will alert you of legal deadlines and updated state requirements.

Online Order Status Tracking

Free Business Tax Consultation – a free hour-long professional business tax consultation.

Lifetime Customer Support

Online Access to Incorporation Documents
Compare to similar companies that offer more features, Incfile focuses on the basics above as a way to keep things simple for everyone. One can say that their services are optimized.
There are three packages they refer to as Silver ($0), Gold ($149), and Platinum ($299), wherein Gold is applicable for most companies where Platinum can be considered as Gold with candy sprinkles on top but may cater to many companies with special requirements.
The Gold package includes the provision to process an Employer Identification Number (EIN), which many know as the company equivalent of a person's social security number. Also included are corporate forms, banking resolution, and a custom corporate kit.
Incfile's Tax Service
The Platinum package includes all the above plus features such as a company website that people can efficiently work with on Wix or Weebly plus business contract templates? It's quite a point of contention, especially with the price jump from $149 to $299. This is why earlier, we mentioned that everyone is better off with the Gold package.
However, for anyone who does not want to bother asking another service or hiring a lawyer to speak and write legalese, these extra 25 contract templates are written by professional lawyers. The main advantage of the Platinum package, however, is expedited filing, which speeds up the process of incorporation if you're in a hurry to get your business started.
Compared to other business formation services on the web, IncFile is the more affordable option and offers more to the core package than leader Legalzoom. Reviews for Incfile based on their website have so far been unanimously positive except for one major flaw for people who are in a hurry.
Depending on your state, it can take as long as eight weeks to complete a filing, but mostly depending on how complicated your state can be as well as delayed responses from customer support.
For Texas, Incfile says the standard filing time is 1 week. Purchase the $50 expedited add-on and get the filing done in 2 business days!
For 16 years Incfile kept an A+ rating with the BBB, but with short-term issues during the Covid pandemic, its Better Business Bureau rating has slipped. Incfile's customer reviews on Shopper Approved continue to be strong in early 2021. Many people consider Incfile to definitely be one of the best LLC services available in 2021.
Incfile Customer Support
Verified Incfile User Reviews On Shopper Approved In 2021
---
Check out our LLC service comparison, Incfile vs. LegalZoom 2021
Incfile – For more info visit their website at www.incfile.com
---
#3 LLC Formation Service
Northwest Registered Agent 
Why Northwest Registered Agent?
Answer – Privacy & Expert Registered Agents & The Best Monthly Plans!
Northwest Registered Agent is a full-service LLC formation and incorporation service. They happen to be expert registered agents and highly regarded in the industry. Northwest R.A. ranks at #5 on our best LLC service list for 2021.
Northwest R.A. is a little bit more expensive than others, but if you want to keep things private and have a registered agent to take care of business and not be annoying, these guys are for you.
Getting into business is not as simple as choosing the industry you'll be in or choosing between being a single proprietor, a partnership, or a corporation. Whatever you want from the latter three, you'll need to decide what your business structure will be.
For small businesses, it's best to be registered as a limited liability company or an LLC. The words limited liability sound good from the get-go, as LLCs, allow for a level of protection against debt, litigation, as well as taxation for the company's owners.
Such things will be shouldered by the company as an entity and not by the owners, except that taxation will be based on the owner's fixed income. Now, most entrepreneurs are more interested in the actual running of the business rather than all the paperwork involved.
So, fortunately, many companies do such things for them. One such company is called Northwest that provides registered agents that serve as the businesses' contact for legal matters with the state.
What About State Fees?
Northwest Pays State Fees Upfront! 
(Texas LLC Formation Example)
---

---
Several companies can be found on the web that specializes in helping people in the formation of their limited liability companies.
Northwest differentiates itself from other business formation services because it allows companies to affordably declare themselves as LLCs in multiple states, not that the others don't do so.
Still, Northwest gives its customers more significant discounts the more states they apply for. This makes Northwest the perfect LLC formation company for any entity that wants to cover several states at once.
Northwest offers a discount for the fourth to ninth states and an additional discount for every additional state. That's their premium feature. Other good points for Northwest include:

Northwest registered agents offer a more personal touch with clients as opposed to the bland recorded-like manner of other companies. Clients immediately reach a knowledgeable professional instead of having to go through annoying automated menus.

An easy-to-use online form system that minimizes redundancy by asking for data on relevant fields only once and automatically populates the fields of other forms that have the same information. People hate forms, especially redundant ones, and legal endeavors such as the registration of a business entity tend to use a lot.

Northwest is diligent in scanning all legal documents received by their clients, so all documents have digital copies in case they are needed. This makes the registered agent much more transparent with the client, and the scans are sent in real-time, so the client will not run into surprises. The scanning service is free.

An overwhelmingly positive feedback record – which comes in very handy considering their higher rates compared to others despite their multi-state discount.
Northwest also has a different pricing structure compared to the others. They charge a flat annual rate of $125 per registration. They charge $125 per state for the first three states, $115 for four to nine states, and $100 for ten states or more.
Aside from this multi-state discount, they pull all the stops when it comes to recording and scanning, and sending all documents. Clients are informed every time in real-time when there's anything new.
The annual $125. A subscription gives the client 365 days of premium registered agent service, a secure online portal to help clients manage the documents, access to forms varying from state to state, and a lifetime of client support.
However, instead of $125 annually, compared to other services, clients need only pay $100 annually if they apply for more than nine states while others charge more. That's at least some savings in the long run.
The only drawback to considering Northwest as a registered agent is that it hurts the pocket the first time, unlike other companies that charge below $50 for the first year of service. Still, these guys are the registered agent experts.
---
#4 LLC Formation Service
Inc Authority 
Another one of the cheapest LLC formation and incorporation services available for 2021 is Inc Authority. We rank them #3 best LLC service. Inc Authority can get your business started for $0.00. They refer to themselves as the "Home of the FREE LLC and Corporation."
One of the top players among incorporation businesses, Inc Authority, has formed over 110,000 LLCs and corporations throughout the United States since 1989. Inc Authority provides affordable business entity formations, including the drafting and filing of corporations and limited liability companies.
The Team at Inc Authority
Startup Specialists
Support Staff
By offering a free processing and formation service, Inc Authority hopes to earn a customer's trust and then earn that customer's business for life. According to Trustpilot reviews, this business model seems to work pretty well for both parties.
The 3 Main Packages
---
#5 LLC Formation Service
Swyft Filings
Need it fast? Swyft Filings says,  "Form an LLC Today in as Few as 10 Minutes."
You need an online LLC service, and you need it now.  Right? 
Well, you won't find a better match for your needs than this Houston, Texas-based LLC formation and incorporation service.
Swyft Filings is the third Texas company on our 2021 list of best LLC services.
More than just another company out there with a name and a half-formed idea, Swyft Filings specializes in business formation for small and medium-sized businesses. 
Swyft Filings has 3 LLC formation and incorporation plans available, Basic $49 + state fee, Standard $149 + state fee, and Premium $299 + state fee. With each of these three plans getting their registered agent service is $149 per year extra.
An online LLC service that will be able to offer online legal service when and where you need it, this is an excellent match for those who are looking specifically for business formation services that can be done from their own home or office. 
The goal is to prioritize comfort, comprehension, and, of course, professionalism.  Allow Swyft to help you make the most out of your LLC or corporation formation by doing all of the hard work for you and still meeting your budget. 
They are ready to help you reach your dreams, whatever they may be.
Online business formation service so that you can do what you have to from the comfort of your own home

Operating in each of the 50 states and Washington D.C.

Cheap LLC formation and incorporation service to meet all expectations and budgets for those who need it

Swyft Filings will be able to offer online legal support that will surpass the competition in all of the right ways.
We rank Swyft Filings as the #5 best LLC service for 2021 because they offer quick business formation and processing, but we think Incfile, Northwest RA, or ZenBusiness are better choices right now.
---
#6 LLC Formation Service
MyCorporation 
MyCorporation is an LLC formation service that was started way back in 1995. They are a branch of the parent company Deluxe Corporation, the leading check printing service everyone in the U.S. has probably used at some point in their life. MyCorporation comes in at #6 on our list of best LLC services for 2021
Since 1995, MyCorporation has served more than a million businesses. In spite of facing intense competition, MyCorporation has managed to make a name for itself in the market.
You can use this review to determine whether MyCorporation's LLC formation services are what you are looking for.
Advantages
MyCorporation offers a business formation service that starts at $99. Their Standard Package is $124 and includes annual report services for 12 months and is, therefore, good compared to average attorney fees. You can find other services with better pricing, but if you want a long history of business formations backed up by a well-known brand such as Deluxe Corporation, this could be a good choice for you.

Since its establishment in 1995, the firm has handled the formation of 1M+ businesses. Only LegalZoom, which is another industry giant, comes close to the experience that MyCorporation's experts have accumulated.

Customer feedback reviews are mostly positive about the firm's services. Despite having hundreds of verified customer reviews online, you will be hard-pressed to find any critical reviews about the firm's offerings.
Disadvantages
Nothing significant that we can think of 
Read our MyCorporation review or visit their website for more info.
---
#7 LLC Formation Service
Rocket Lawyer 


---
---
For those who want to form an LLC or corporation and receive ongoing legal service, our #1 choice for the best LLC service with legal assistance is Rocket Lawyer.
Legal made simple – All the legal help you need. Anytime. Anywhere.
Rocket Lawyer has helped over 17 million businesses, families and individuals make legal documents, get attorney advice, and confidently protect their futures.
50,000,000+ documents created*

240,000+ legal questions answered

2,000,000+ businesses served
About Rocket Lawyer
Rocket Lawyer believes everyone deserves access to affordable and simple legal services.
Since 2008, they've helped over 17 million businesses, families and individuals make legal documents, get attorney advice, and confidently protect their futures. From easy legal documents and business incorporation to discounted rates with outstanding lawyers, they are there to help every step of the way.
LLC Formation Non-Member – $99.99 + state fee
LLC Formation Premium Member – Free  for new members, 25% off after that + state fee
San Francisco-based Rocket Lawyer offers membership services for ongoing legal advice, documents, and business formation services. The Premium Member Plan is $39.99/month. Their 7-Day Free Trial gives access to Premium Member services including,
Unlimited access to all legal documents

Document reviews by an attorney

Discounts on Incorporation Services

Filing of one LLC formation application. For customer support beyond the 7-day trial, a membership subscription is required

On The Phone Legal Service, "Ask a Lawyer" questions

30-minute attorney consultations on each new legal matter 

Up to 40% discount on attorney fees (For longer-term engagements)

eSigning

Online dashboard and document storage
---
The Premium package offers unlimited consultations with an attorney by phone, unlimited template access, and attorney review of up to six documents. You can utilize the Rocket Lawyer's legal service "Ask a Lawyer" feature if you have a quick legal question. Plus, if you want to hire an attorney through the directory provided by Rocket Lawyer, you get 40% off the rates.
Rocket Lawyer vs. LegalZoom 
Rocket Lawyer is our favorite for businesses who will want or will be needing ongoing legal advice and business formations. Rocket Lawyer is similar to LegalZoom in regards to LLC formation pricing and services, Legalzoom charges $149 + state fee and Rocket Lawyer non-member prices start at $99 + state fee.
Rocket Lawyer is our favorite for the best LLC service with the option of receiving ongoing legal services. When it comes to customer satisfaction and online reviews, the clear winner is Rocket Lawyer.
For a comparison visit,
Rocket Lawyer vs. Legalzoom: Best LLC Service
---
Rocket Lawyer FAQs
 What does Rocket Lawyer do? Rocket Lawyer is an online legal services company that connects people to the legal help they need. They make the law affordable and straightforward with thousands of easy-to-create legal documents, quick access to independent local attorneys, and much more. 
What do I get as a member? 
Unlimited legal documents

Document reviews 

Unlimited Ask a Lawyer questions 

Discounts on representation fees when you hire a lawyer in our attorney network (up to 40% on hourly rates or as low as $125/hour) 

30-minute attorney consultations on each new legal matter 
How do I create a document? Log in to your account. Use the search bar to look up a record by name, or use the Explore tab on your account home screen to browse the document library. 
Once you've chosen a document, follow the on-screen instructions to create your own. You can stop and come back to your document at any time from your computer, smartphone, or tablet. Documents you create will are saved to your secure account. You can also copy, print, share, and sign your documents online. 
How do I contact an attorney? There are several ways to get in touch with a lawyer:
For simple questions, you can submit a short request online via our Ask a Lawyer service. One or more lawyers are expected to respond within approximately one business day.

For more complex matters, you can request a 30-minute consultation with a lawyer. To make your request, contact customer service or submit an Ask a Lawyer request and indicate that you'd like a response by phone. You can also click the red "Speak With A Lawyer" button from your logged-in dashboard panel.
You can hire a lawyer for ongoing representation. Rocket Lawyer On Call® attorneys generally offers Rocket Lawyer members 40% off their standard rate.
Alternatively, you can speak to the Rocket Lawyer customer representative or call them on the phone. Rocket Lawyer says they will contact you within one business day and connect you to a local lawyer. Members can only submit three lawyer connection requests at one time.
Rocket Lawyer is our favorite business formation company for ongoing legal advice and services.
---
#8 LLC Formation Service
CorpNet 
The Limited Liability Company or LLC is currently the popular business structure of choice among startups in the United States.
The name alone inspires confidence in entrepreneurs who want to go to business with as little risk as possible. CorpNet has assisted entrepreneurs to form over 100,000 businesses.
This strong track record gets them on our list of best LLC services in 2021.
What are the benefits of becoming a limited liability company, and what does it take to become one? Unfortunately, choosing a business structure and implementing it is a significant step in creating a business with lots of paperwork to do, which varies from state to state.
Still, luckily, there are online LLC formation services available that can help at very reasonable prices.
These services help companies become registered as LLCs, and their registered agents help maintain that business structure as long as the company exists, or matures into something bigger. Formation companies like Legalzoom, Incfile, Northwest, and Corpnet.
You can look them up with you know what, but first read on about the benefits of LLCs and why Corpnet would be the perfect service for you to help your business become an S-Corporation, a C Corporation, a nonprofit organization, or a limited liability company.
Becoming an LLC With CorpNet
Incorporate a Business for $79 at CorpNet – Get Started with a FREE Business Name Search!
There are several benefits for businesses to register as LLCs. These include:
Limited liability – With limited liability, the owners' personal assets are protected from the obligations of the business. Should the business go in debt or litigation, it will be the assets of the company that will be subject and not the assets of the owner/s.

Pass-through Taxation – This means that the owners of the LLC won't be taxed double, unlike C Corporations whose earnings are taxed along with their respective owners' incomes. The business tax is only reflected in the owners' profits and losses.

Fewer Formalities – With large corporations and companies, they need to hold formal board and stockholders' meetings to satisfy regulation. The only things required for the LLC include the company's articles of incorporation and the company's Operating Agreement on how the company should be run.

Flexible Profit and Loss Allocation – LLCs are allowed to allocate profits and losses among their members; however, they wish. This is important, as, in some companies, participation in the business is not equal. Taxation also becomes more flexible among members.
Limited Liability is always a good start for budding businesses, and companies like Corpnet assist in their formation.
Corpnet Features
Why is CorpNet the perfect choice for LLC formation assistance?
Corpnet has already helped in the formation of over 100,000 various types of companies. An astounding accomplishment for a husband and wife team who have been in the business for twenty years.

This dedication to their work has resulted in almost unanimous positive feedback from their clients, and Corpnet guarantees that unsatisfied customers can get their money back, no questions asked.

They offer free registered agent service to clients who take advantage of their top two service packages and 60 days free for their basic service. All three service tiers provide some form of flexibility.
CorpNet services:
Business Name Availability Check

24-hour document preparation

Official Filed Articles of Organization

Free Corporate Compliance Tool

Free Registered Agent Service

Federal Tax ID Number (EIN)

Custom Operating Agreement and Minutes

Custom LLC Kit and Seal

State Fees

State Filing Fee

Standard Processing

Express Processing

24-hour Processing

Print Delivery

Shipping and Handling
The drawback with Corpnet is the price of their package pricing. To make the most bang for the buck, clients are better off with their Complete Package instead of having to add premium amounts to their other packages.
Their main advantage is their seeming quality of service and personal touch. Their website is also very informative and easy to use.
---
Conclusion
ZenBusiness is our choice for the best LLC service, Incfile was almost tied for first. But we think any of the companies on the top of our list is much better than doing this paperwork on your own and a lot cheaper than hiring an attorney to do it for you. We hope you enjoyed this LLC services comparison guide and our picks for the best LLC filing and formation services for 2021.
Good luck. We hope you prosper.
---
Additional Small Business Tools & Solutions
Best Accounting Software – 2021
Quickbooks – Editor's Choice!
https://quickbooks.intuit.com/pricing
---
---
Disclaimer: The LLC service companies mentioned here are document filing services; they are not law firms. The author of this article is not an attorney or a CPA; this article is for information purposes only and should not be construed as being advice. Please seek the guidance and advice of a qualified accountant, attorney, or law professional. The rankings and reviews are based on the writer's research and opinion.