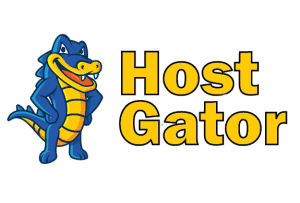 HostGator Web Hosting
HostGator was created in 2002 and since then it has managed to become one of the major hosting companies on the market. The thing that makes them stand out is the tremendous hosting quality and the fact that they deliver really good customer service. The company has headquarters in Houston and it covers around 8 million domains. You receive constant support and HostGator works with both small companies and large ones alike.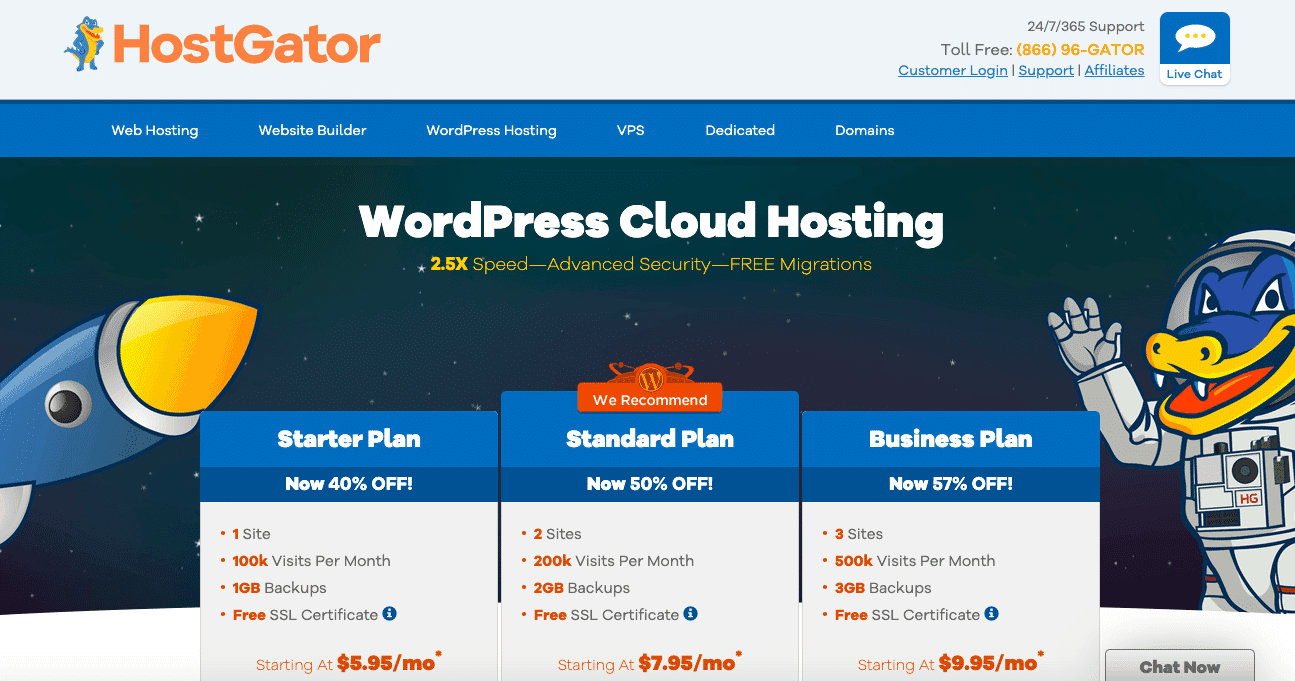 Shared hosting is one of the simplest ways to start a new site for your business. While you share the server resources with others, you will have no problem getting your online site off the ground without spending a lot of money.

Cloud hosting is all about using multiple servers to protect your data. So even if there's a natural disaster or you have a lot of traffic, your site will transition to a new server in order for you to offer a great experience and not see any issues or feel any problems.

WordPress hosting is great if you want to enjoy the overall results in a meaningful way when you use WordPress. It's a very comprehensive, professional solution and one that can do wonders if you use it adequately.

VPS makes it easy for you to manage virtual resources on the cloud hosting platform, and that makes it great if you have a growing site with lots of traffic.

Dedicated server solutions are the best if you want a complete server for your site. Basically, if your site has grown quite a lot, this is the best way to obtain the results you want.
HostGators's Shared Hosting Plans
The HostGator shared hosting plans are amazing for beginners and new sites alike. Plus, you can easily expand your business from here, so it can be a solid starting point. You can get 3 different shared hosting levels that make it easier for you to get the results you need. The thing to note is that all of them have unlimited bandwidth and storage!
Hatchling: The catch here is that you only host a single site. You still get standard features and 1-click WordPress installation

Baby: The Baby plan is basically similar to the one above, but you can host unlimited sites, and you also have SSL support!

Business: This is a plan that works on business sites. You have all of the above as well as a free dedicated IP.
HostGator Support and Customer Service
HostGator is widely known for the fact that it delivers a really good customer support. You also have constant phone support, ticket based email support and live chat as well. They also bring you 500+ video tutorials, 680+ articles and a variety of other features too.
Summary:
HostGator has more than 8 million domains and it also comes with non stop support, a 99.9% uptime as well as a great 1-click WordPress installation. If you're a new or even vetted website owner, you will want to give HostGator a shot!