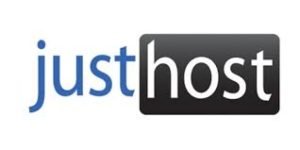 Free Domain, Free Website Builder
The best defining characteristic of any product or service is simplicity or being straightforward as possible and that is what Justhost has going for it as a web hosting service. These traits can easily be seen in their simple yet elegant website that currently offers a minimum of $3.95 a month to host your own website.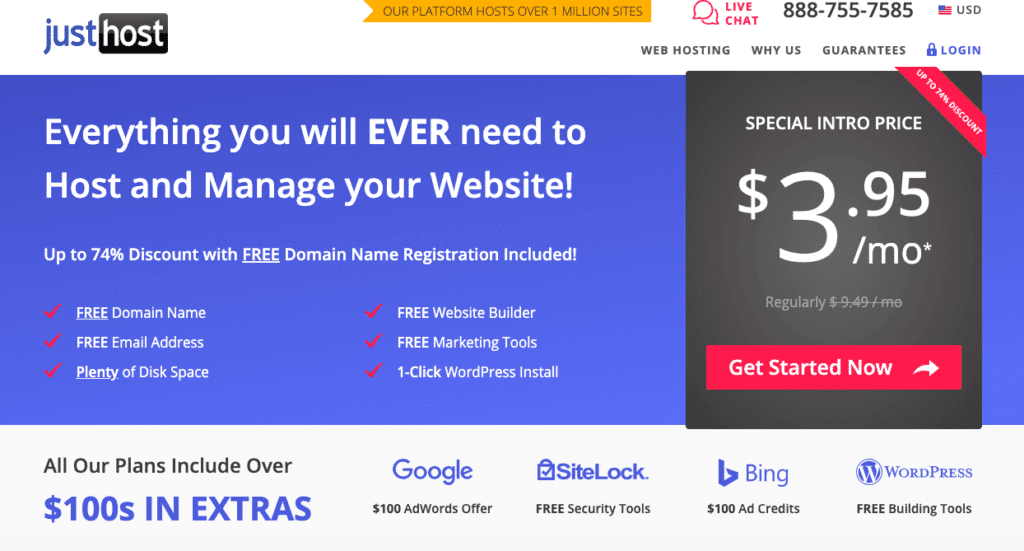 $3.95 a month is a steal compared to the actual cost of hosting your website at home or in your company. It's a good way to test the waters in case you want to engage in an online business and not having to pony up for a powerful server and heavy-duty internet connection to support traffic. Once your website or online business becomes self-sustaining, you can choose to stay or host it yourself.
Your journey with Justhost begins by choosing one of four plans. Basic for a promotional price of 3.95 dollars a month; Plus for a promotional price of 6.95 dollars a month; Prime for 6.95 dollars a month and Pro for 14.95 a month, which if you have a company shouldn't be a problem. Fair warning though, promotional prices are basically the same for most websites as the price is applicable only for the first term or the first year in which you have to be wary of double the amount onwards.
The Basic Plan includes the following:
One website of up to 50GB of space under one domain

Unmetered bandwidth

Standard Performance

Up to 25 sub-domains

Up to five email accounts with 100MB storage each, which is not much.
The Plus plan is the same as the Basic plan except it has:
Up to 10 websites with a combined total of 150GB of space

Up to 50 sub-domains

Up to 100 email accounts of up to 500GB each, perfect for a small business

Spam Prevention
The Prime Plan features
Unlimited websites

Unlimited website space

Unmetered bandwidth

Unlimited sub-domains

Unlimited email accounts with unlimited storage

Privacy Protection and Backup Protection
The Pro Plan is like the Prime Plan but includes
A dedicated IP address

SSL Certificate – a big plus when doing e-commerce

Site Backup

Hosting in a high-performance server
Hosting in a high-performance server – which is the seemingly shady feature different from other hosting services but at least forthcoming. Choose the Pro plan if you don't feel like compromising on your site's performance.
These hosting plans also include:
Domain name registration

An easy-to-use site builder with several templates to choose from

The ability to include e-Commerce shopping carts

An Easy-to-use control panel

Unlimited MySQL Databases

Support for popular web platforms like Joomla, WordPress, and their respective coding tools.

100 dollars-worth of Google Ad Credits as well as 100 dollars-worth of Bing ad credits.
JustHost makes managing your website quite simple through its intuitive and organized cPanel (Control Panel). In case of any issue, they have 24/7 semi-automated tech support that can resolve any issue within an hour.
If you're relatively new to website hosting, the tools, requirements, and issues that come with it, it's best to start out simple with JustHost.