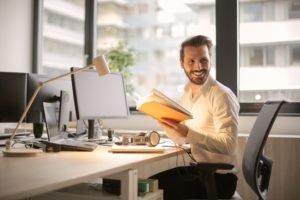 Got a new website or building a new one now? There are a variety of reasons why people need websites. You might want to be a part of the online marketplace and promote Amazon products as an affiliate, or you have started a business, or you want to express yourself, make a statement, or you need more control, and that old website won't do any longer.
There are a variety of reasons people are building new websites or updating an old existing site, and there are a variety of things every new website must-have. We will go over 8 of these essential "must-haves" that every site needs.
Things have changed in recent years, and people are not as dependent on coders who were needed to write the computer code required for the website — no need to have extensive knowledge of the HTML or CSS code. There are now website builders that offer easy drag and drop solutions to make building and editing websites today much easier.
Before we get into the heart of the article, I would like to point out some must-haves every new website needs to get started on a solid foundation. No matter what platform you decide to build your site on, whether you choose Wix, Weebly, or WordPress, these eight things are crucial to a website's success.
So, if you've been shopping around for the stuff you need to build a new website you have probably already Googled yourself several domain providers, website builders and probably even versed yourself to website building through online courses.
Moreover, because every company you looked at says they're the best when it comes to web design and development, the way every old FM radio station says they're number one, you're still in the dark until you try someone.
Tough to trust reviews as well as reviews can be paid for; so eventually you go with your guts.
Now the cheapest isn't always the best. There's still that adage that you get what you pay for, nor is the most expensive the best bet. If you have money to spend, then avoid going for the cheap since your superiors expect results and the way your upcoming website looks and runs will serve as your company's image.
A few thousand bucks won't hurt if you have them at your disposal. Websites, such as corporate portals or an online store, are not to be trifled with.
Building a website isn't all about how cool it will look though it is a significant factor. There's speed, functionality, capacity, ease-of-use, and most importantly, security.
Domain providers and website builders promise these, among other things but remember these eight things you must consider when building a new website. Some may already have been mentioned but are essential to understand.
A New Website Must Have A Cool Unique Look
It's a sad reality when people judge you by how you look instead of how you work and how much you know, but that's how it is. The same goes for internet websites. Your site may be full of useful information, but if it looks like it was made in the 90s, or hasn't changed since the 90s, you won't have many visitors.
Advancements in technology and website design now allows for more eye-catching websites with images and animated text and graphics. You must utilize those elements while delivering your message across. Your website must have a unique enough look to spark interest in your visitors as well as useful content to make those visitors stay.
The visitor should feel at ease and not be confused when navigating the site.
Try to make the website look unique but consistent and avoid out of the box themes that a thousand other websites already use.
A New Website Must Have Performance 
Not all internet visitors are savvy enough to navigate multi-level menus, nor are they patient enough to wait thirty seconds before a page gets loaded. Once that's done, ask yourself if you are patient enough to fill in a couple of dozen fields for whatever transaction you need to do
. Your website may contain plenty of fancy screen gadgets, pictures, and animation but if your users will have to wait a full minute before getting dazzled, they're already off in social media land and cursing you for the time they wasted there by the time they get back.
Your website needs to be both fast and easy to use. You may have a fresh design in mind but make sure that that design will work fast based on your internet hardware or the plan you subscribed from your hosting service. You'll even have to consider the hardware and bandwidth of your target market.
To measure the performance of the website you're building, Google has a website testing tool for you to use. If you have someone else develop the site, make it known to them that you'll be testing their performance through Google's tool or something else.
It's tough to argue with Google. Try to keep the page loads in under five seconds, better yet under 2.
Another thing to consider is not to over-complicate your website. Complexity drives most people off if they see a hundred spots to click on, all moving around. Users should be able to tell quickly where they can and should go and if possible, wizard their way to completing their transactions.
They can't do that if they get lost and can't find their way back. You made the website to make things faster and easier for them and to increase your earnings more quickly.
 A New Website Must Have A Good Sales Pitch
Your ultimate goal in creating a website for a business is to sell to your customers, but that shouldn't be too apparent. It would help if you made the site genuinely useful to your customers so that they'll come back for more and finally by chance, respond to the many ads they encounter there or buy whatever it is you're selling.
Your website should provide users with great, informative, and practical content for whatever market you're into. Your site should educate and inform your users as to what you are selling.
The content should be concise enough to work as a fifteen to thirty-second ad and not as an opinionated blog piece. That would be for your site's blog section. Your content could include such things as awards won, good reviews, public contributions as well as relevant partnerships.
The content above will reward your site and your product/s the needed trust, authority, and respect. Browsers become buyers and ultimately, regulars.
A New Website Must Have Good, Useful Content
As previously mentioned, successful sites not only sell products and services but sell useful information directly or indirectly related to those products and services. Your website should have excellent and valuable content the users can latch on to. Content such as videos and informative, engaging articles. These videos and materials should be able to discuss the product or service in detail, minus the boredom.
These articles should describe in simple terms how your product or service can benefit and enrich their lives. The content should make them want the product, feel good about the product, or sympathize with the product. Make the customer trust the product. Feel free to include pictures, videos, and infographics.
SEO – Search Engine Optimization
This is the tricky part. Your website may be flashy and snappy and have great entertaining content. However, for it to be successful, it must be found first. Your site, any business site or entertainment site that wants to matter, must have SEO or search engine optimization. SEO makes it easier for search engines like Google, Bing, Yahoo, and Duck Duck Go to easily find your website through intelligent use of relevant keywords sprinkled throughout the site either in the content or the site's elements themselves.
Get professional web creators or designers who know SEO. Make sure you know the basics of SEO. Every page of your website should have on-page optimization meaning your website can still be found regardless of content. You or your third party can include keywords within page elements like Alt-text of graphics, title tags, and meta descriptions. There should be no need to stress that articles should have them too.
To make sure your website is search-worthy, make use of tools such as Schema.org. Schema.org will help your website gain more organic (natural) rankings.
Accelerated Mobile Pages
More people access the web through mobile devices than they do on traditional desktop computers. This means that your website should be mobile-friendly. By now, that should be a given to all web developers unless the site is desktop exclusive. However, aside from being able to adapt to various screen sizes, your website must be built using up-to-date tools and technology.
Google has been pushing AMP or Accelerated Mobile Pages for years which is supposed to deliver or render information in the shortest amount of time possible. Because according to Amazon, even a second lag in load time costs the company billions, like that thing about Bill Gates not stopping for a hundred-dollar bill on the ground. Be like Bill, check out AMP.
Good Web Hosting And Security
What every major, commercial, or business website nowadays should not be without. If your site requires information from visitors, the minimum requirement should be SSL or Secure Sockets Layer encryption. Your company's dedicated server should have SSL installed and so should your hosting service. By now, most hosting services have such packages. Make sure you get the best, not the cheapest.
Speaking of hosting, it's best to have a dedicated server if you're hosting yourself or get a hosting package with a dedicated server as speed would be guaranteed compared to shared hosting packages. Shared hosting also shares a bunch of security and non-security risks. Your kid-friendly toy and clothing site shouldn't be sharing the same IP as a porn site. Being so is equal to a bad reputation or a drop in page ranking.
Social Media
How does one earn or lose trust nowadays? Social media. Social media is where people look for information on a person or company aside from search engines. Search engines provide the location and info while social media can give the dirt or increase trust in a person, company, product, or service.
People don't ask about something on the phone anymore. The message on social media to know whether a product or service is worth buying. People can look to friends and colleagues instead of anonymous paid fake reviews.
Ensure your website will also have a user profile page and shared, updated content with your leading site. An empty, unengaged social media site is asking for trouble. Social media presence is practically free advertising, though they sell advertising packages as well.
So that's it for eight essential elements every website needs to have. All these elements are key without any of which modern websites might find it hard to survive.