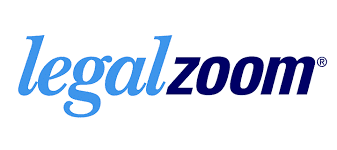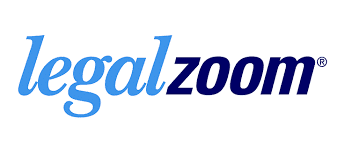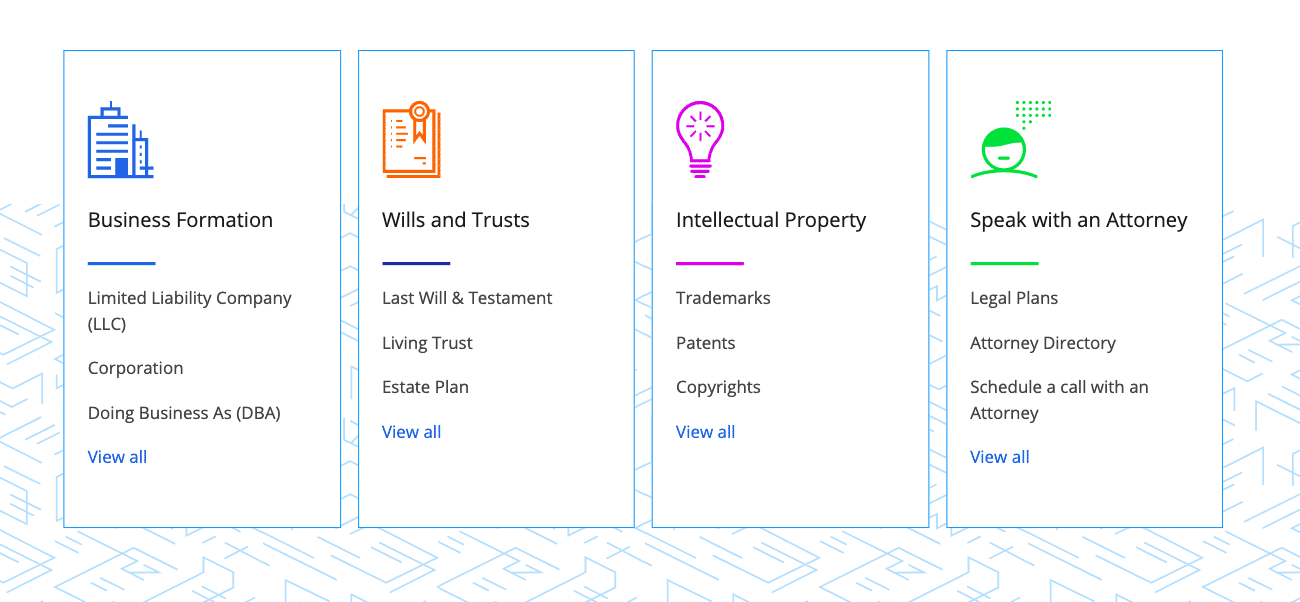 LegalZoom

vs.

Rocket Lawyer LLC Services
Which Is The Best Business Formation Service & Beyond?
Whether or not to set up your new business as an LLC or corporation might be the biggest question you will face in the process of starting your very first business. There are many different choices and they all good points and bad points.
Visit Our Top 8 Best LLC Formation Services 2021

However, once you have made up your mind about an LLC, you need to find the best company. With so many online options, we chose to compare two of the more well-known companies that offer LLC services for this article; Rocket Lawyer vs. Legalzoom, the best LLC services, and beyond in 2021.
---
What Exactly Is An LLC?
Before we talk about the two companies that we are targeting in this article, we thought it would be good to first talk a little bit about what an LLC is in the first place and why it would be beneficial to consider one for your new business.
So, let's start with the basics, an LLC or Limited Liability Company, which is a business formation designed to help shield the business owner from becoming personally responsible for financial situations and other liabilities involving the transaction.
The company becomes a hybrid with the benefits of a typical corporation and the advantages of a partnership or sole proprietorship.
Where to turn for help with forming an LLC or incorporating a business?
Forming an LLC can be time-consuming, with forms to be filled out and submitted to government entities (requirements may vary from state to state).
Having all of the right information to fill out all of the necessary paperwork accurately and get it submitted to the right places can get quite involved.
Fortunately, some companies specialize in helping people set up a corporation or create an LLC in particular.
There are two very popular that have been doing this kind of thing online for many years; LegalZoom and Rocket Lawyer. For the record, LegalZoom was the first company to offer to set up an LLC for businesses online.
Rocket Lawyer did come along somewhere down the line, but they have built a pretty strong reputation for delivering on its promises.
LegalZoom vs. Rocket Lawyer BBB Ratings

LegalZoom LLC Service

---
Rocket Lawyer LLC Service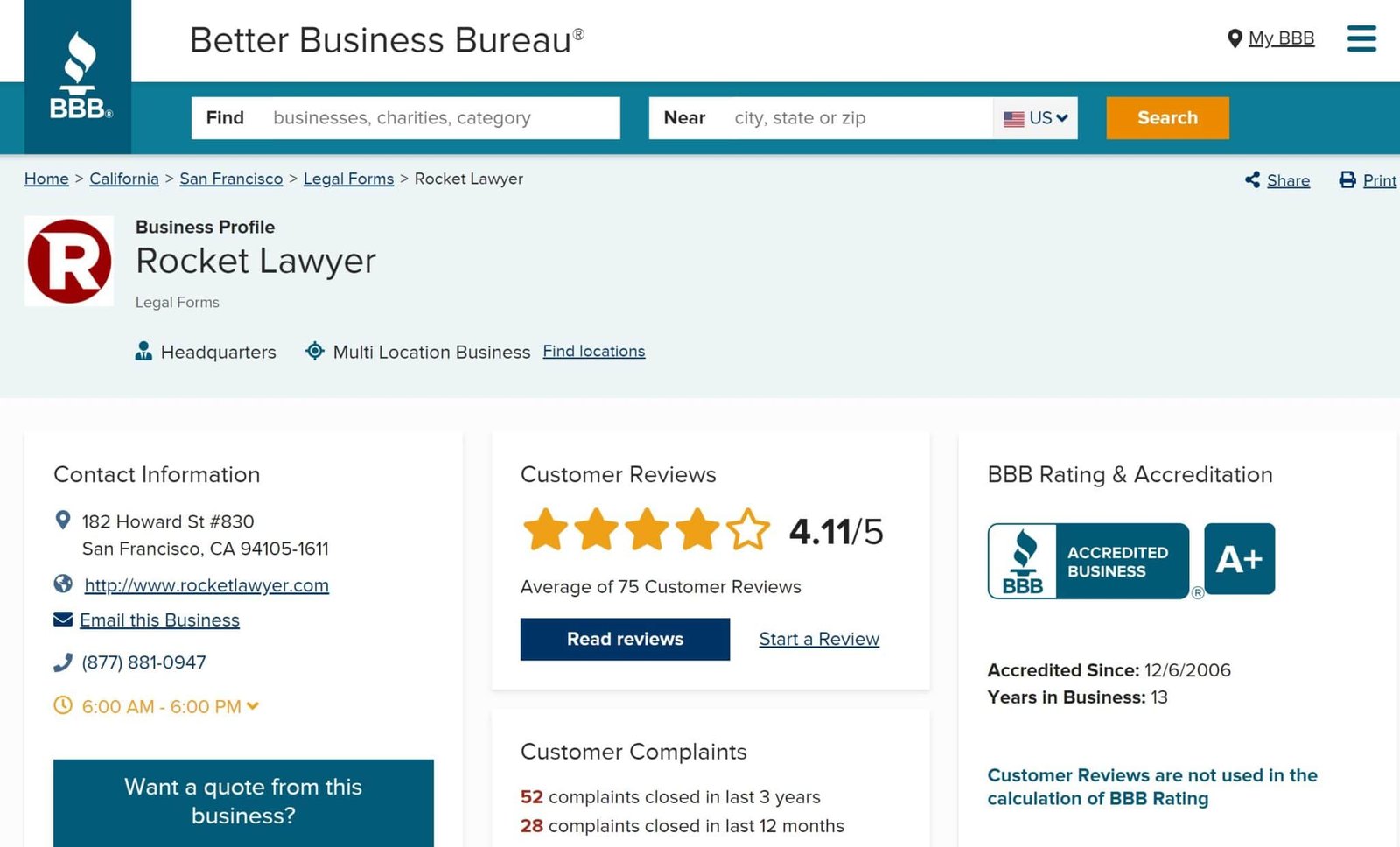 ---
Background information on LegalZoom and Rocket Lawyer

To help everyone to get a better understanding of the two companies in our comparison, we have included some background information on both of them. The info will consist of where they began, the primary types of services, and the benefits of using their services.
---
LegalZoom
LegalZoom burst onto the Internet scene back in 1999, and at that moment, they were the first and only Internet-based company to offer a wide range of legal services from their website.
It started with the offering of some of the more popular legal documents online. As time went on, they started adding more and more legal services to their list of services.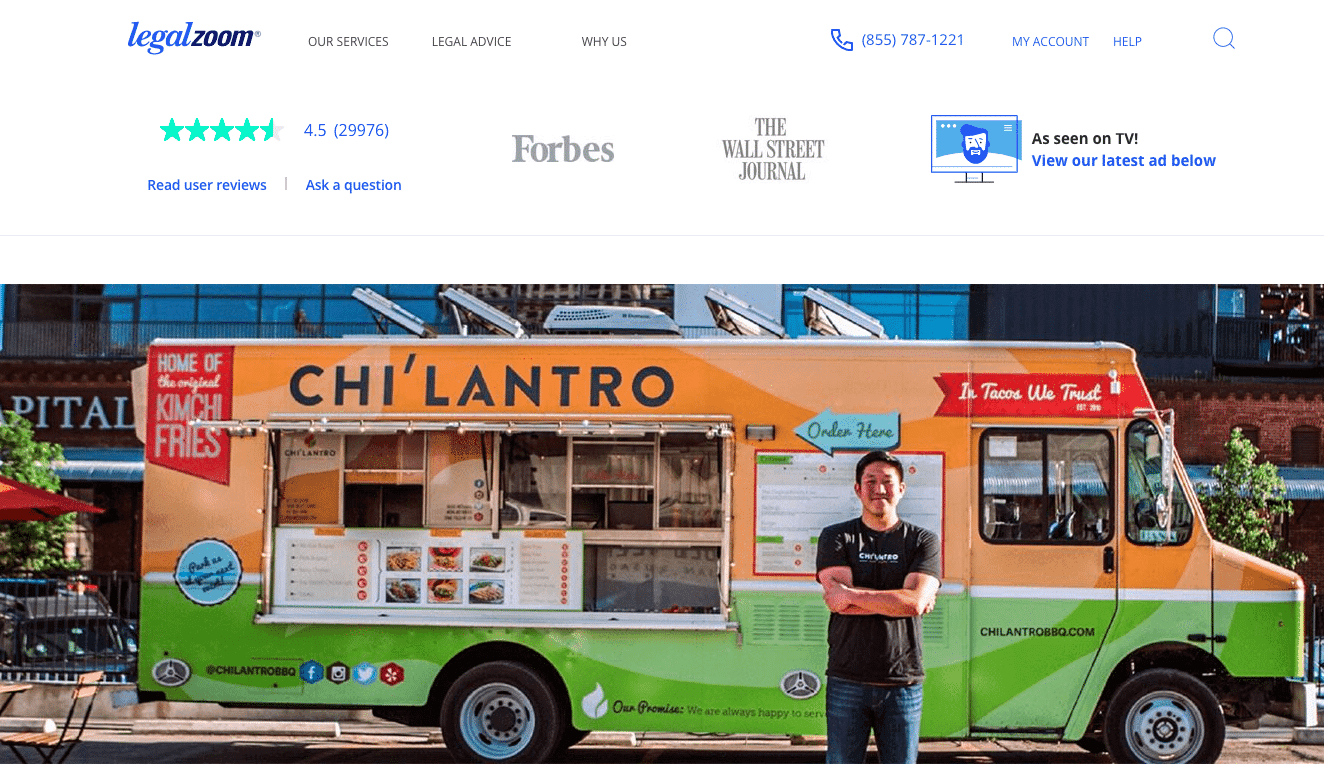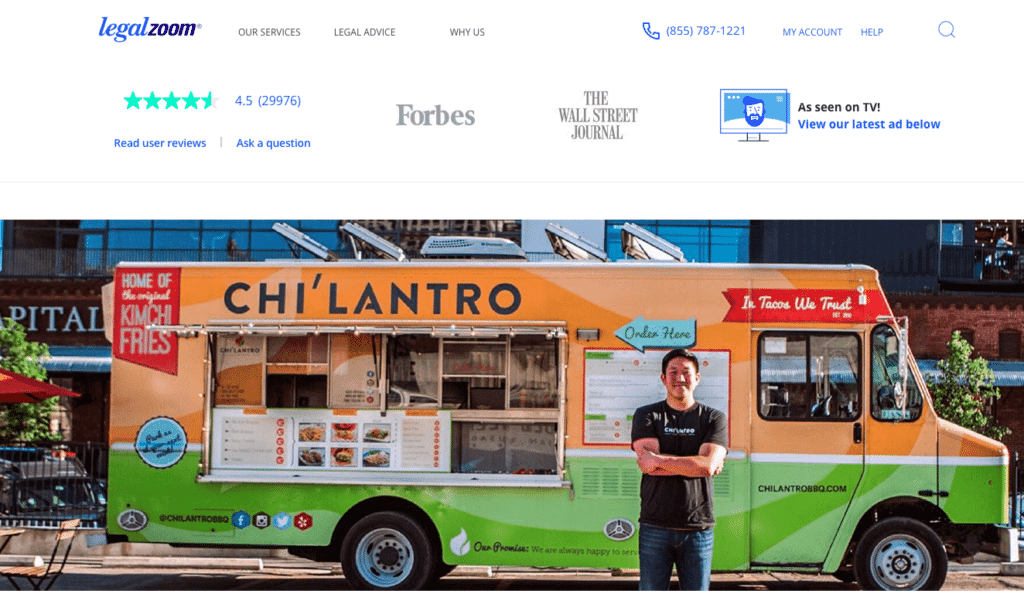 LegalZoom's primary goal now is to provide the average American with access to legal services that are generally thought to be too expensive for most people to be able to afford. They made this possible by assembling a top team of professionals in the legal realm to create a world-class company.
LegalZoom Legal Services
LegalZoom offers a wide range of legal-related services to both businesses and individuals. It was established to help people who needed legal services, but they could not afford the exorbitant amount of money that it would cost to consult a local attorney.
We put together a list of the services that LegalZoom offers to clients on their website.
LegalZoom's Business Formation

 

Services
Since LegalZoom was the first of its kind on the Internet to offer legal forms and other services online.
Today, one of the more prevalent business services is the setting up of LLCs for first-time business owners.
The process can be quite daunting for someone with limited experience, and it also can be quite expensive if you are working with a traditional law firm.
LegalZoom's Prices For LLC Formation and Incorporation Services 
---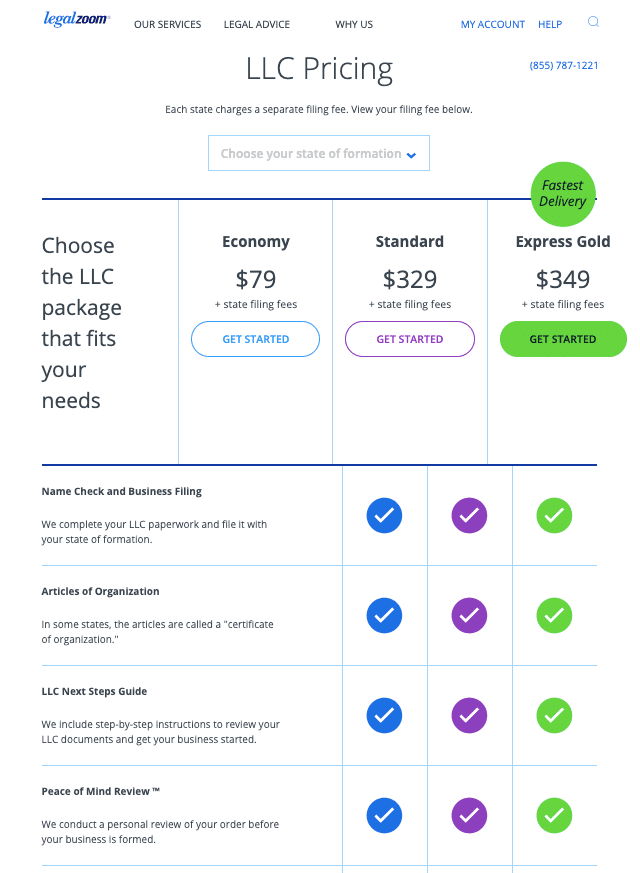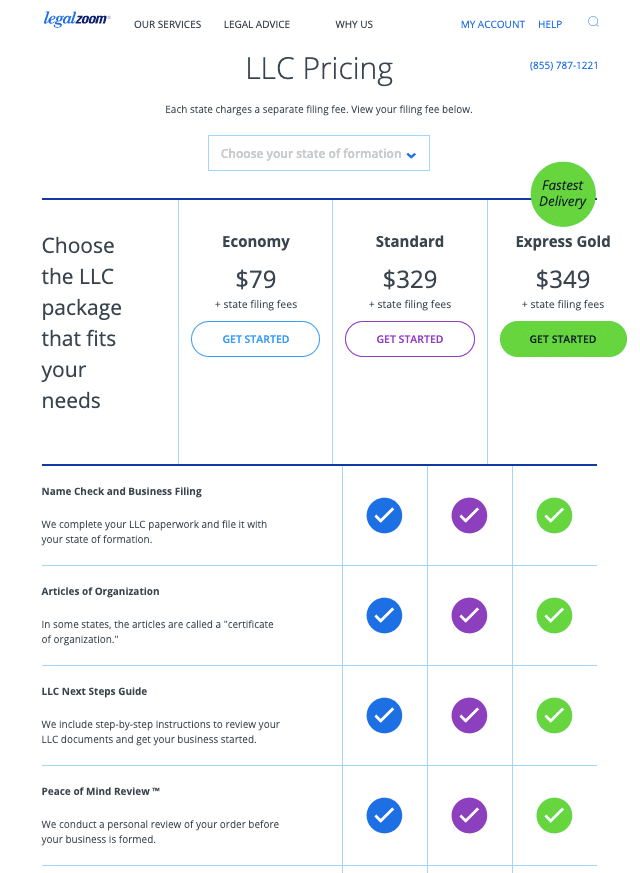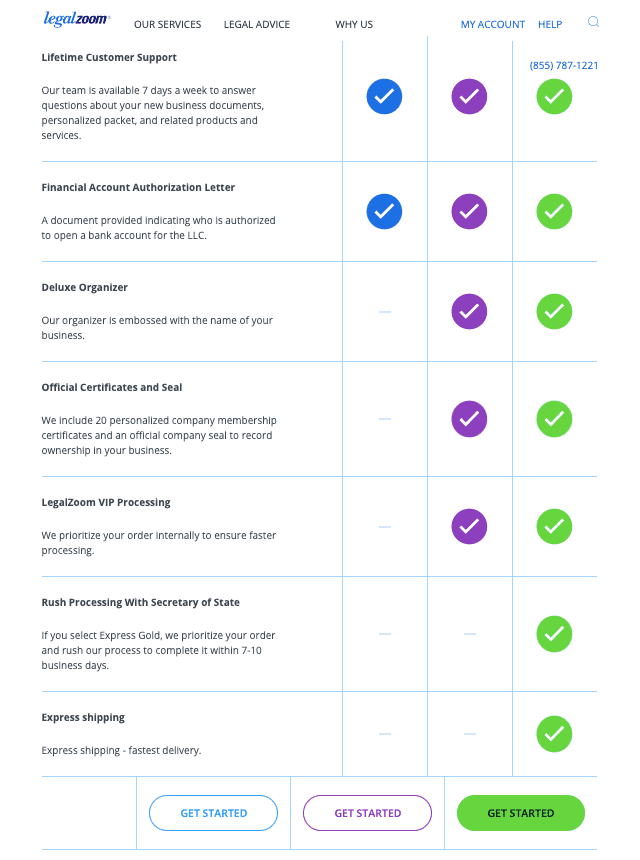 This LegalZoom pricing chart above says nothing about registered agent service or EIN with an LLC operating agreement.
LegalZoom Registered Agent Service – $249




Update – LegalZoom has a compliance feature called "Calendar Compliance," and they charge $69 a year for these compliance reminders.
LegalZoom has been charging $280. for the "Total Compliance" feature.
As of this writing, LegalZoom seems to be in the process of changing the "Total Compliance" feature to the "Calendar Compliance."
If you are interested in LZ, check for prices on their website.

BTW – Both Incfile and ZenBusiness include registered agent service, EIN, operating agreement, and compliance reminders in their popular packages for no additional charge.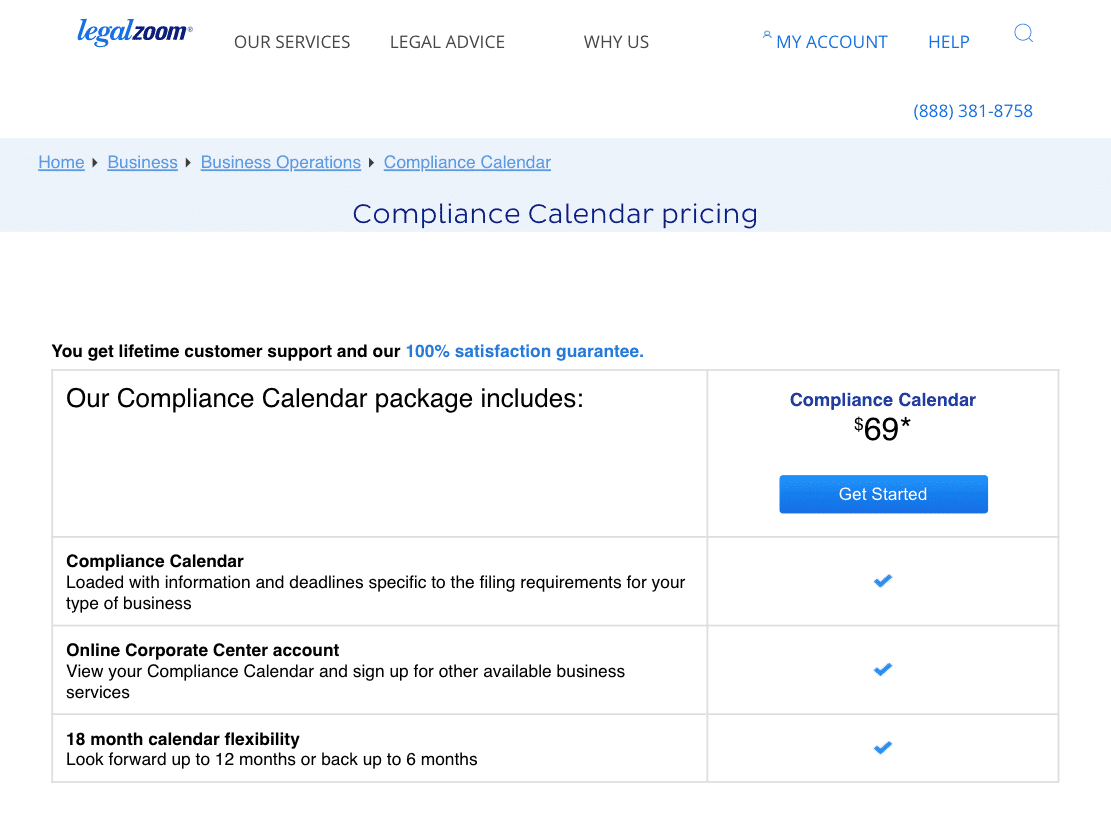 Note – These features and prices are subject to change by these LLC companies at any time; we suggest our readers do their due diligence.
---
Three LegalZoom & Rocket Lawyer LLC Service Alternatives
---
Comparison & Alternatives
 

Starting Price

Value

User Reviews

ZenBusiness

$49

Excellent

Excellent

Incfile

$0.00 

Excellent

Good

Rocket Lawyer

$99

Pricey Add-ons

Excellent

LegalZoom

$79

Pricey Add-ons 

Needs Improvement

Northwest Registered Agent

$100 + $125 registered agent service = $225

Monthly Plans
State fee included
California $37/mo
Texas $54/mo

Excellent

Excellent
---
ZenBusiness vs LegalZoom
LLC Filing, Formation, EIN (Tax ID), Operating Agreement, One-Year Registered Agent, Compliance Reminders, Express Shipping
ZenBusiness $299 + state fee (Our #1 Pick)
VS
LegalZoom $826 + state fee 
---
ZenBusiness LLC Services
LLC Pro Plan With EIN $199 + state fee
Registered Agent Service $99/yr

---
Incfile LLC Services
LLC Gold Package with Registered Agent and EIN $149 + state fee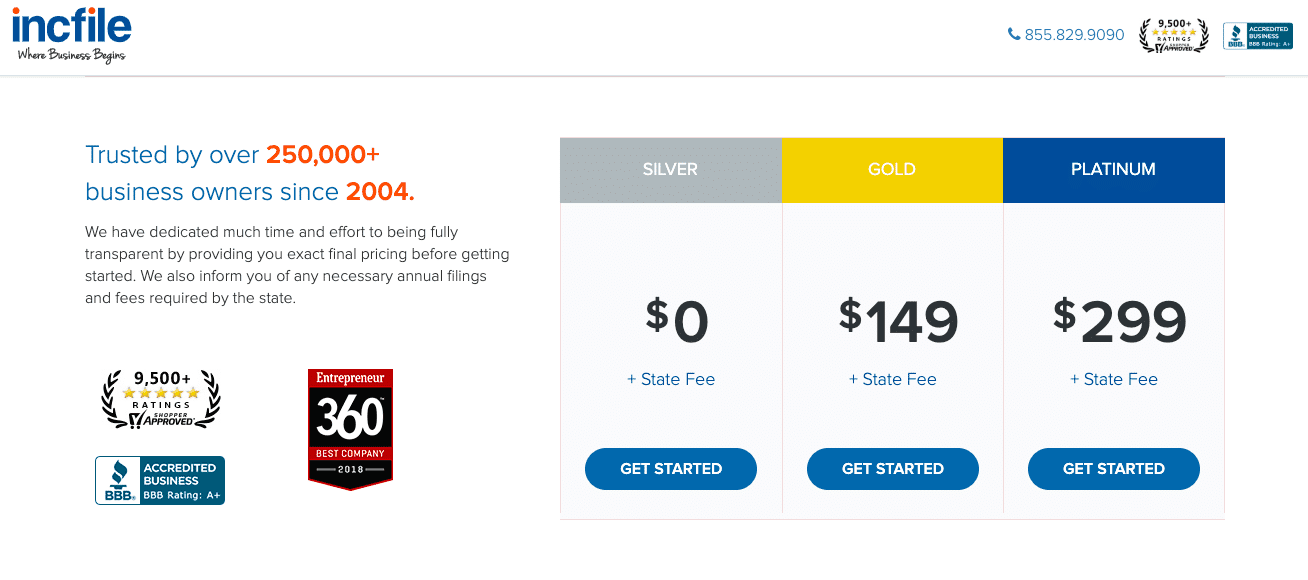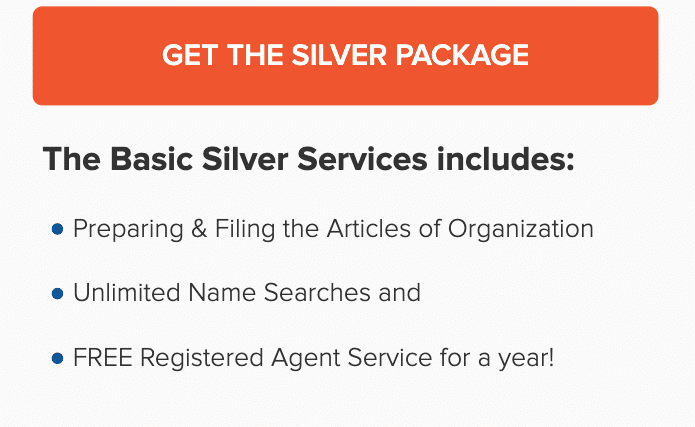 ---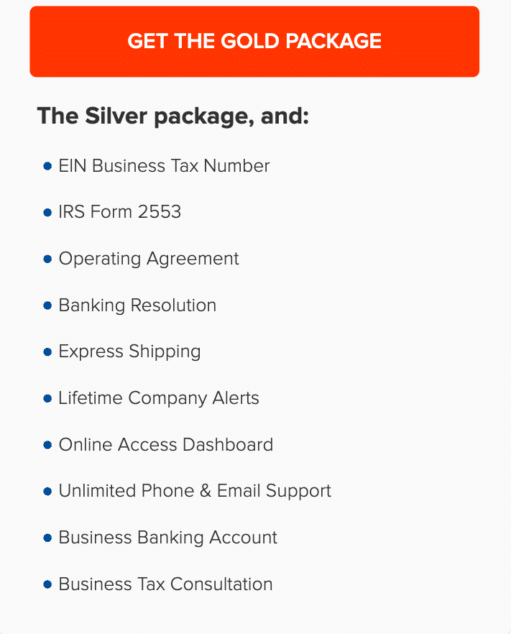 ---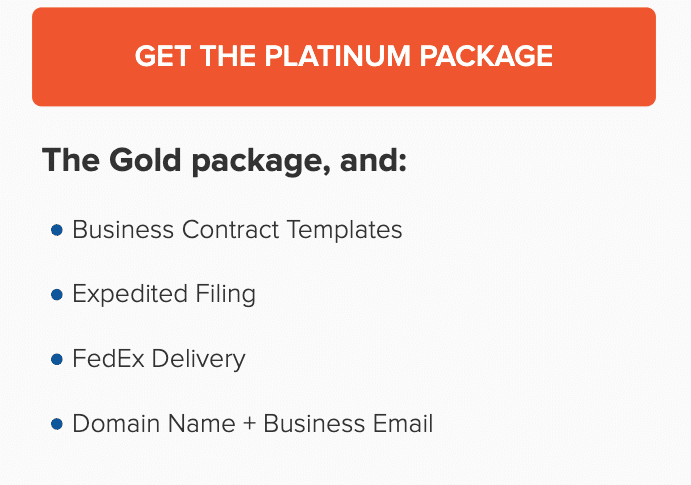 ---
Northwest Registered Agent LLC Services
LLC starting $225 + state fee
Monthly Plans Available 
California LLC $37/mo
Texas LLC $54/mo
---
LegalZoom
Wills, Trusts, and Family Law
Along with business clients, LegalZoom also has several other services that are tailored more to individuals. These services include legal documents like wills, trusts, Living Trusts, and even Family Law services. Many of the legal forms required for this type of law can be complex and challenging to fill out.
Intellectual Properties
Intellectual Property is an area of the law that is designed especially for creators and inventors. Being able to protect the ideas and concepts that you came up with is very important. You need to maintain control of your Intellectual Properties to prevent theft. LegalZoom offers comprehensive online support to help anyone needing answers to their questions.
Contract & Agreements
Contract Law can be quite tricky, and since people are entering into contracts with individuals and businesses all the time, it is important to know what your rights are when it comes to entering into a contract or agreement. LegalZoom has a wide range of services designed to help answer any questions you might have and offer tips on what kind of legal language should be used to protect your interests.
LegalZoom's Online Legal Advice
LegalZoom also makes it possible for you to speak to an attorney to get the personalized legal advice you are looking for. They have several different plans that will fit into your busy schedule.
---
Rocket Lawyer: Business Formations and Legal Advice
Rocket Lawyer is an online company created to compete directly with LegalZoom, the most established online legal services company on the Internet. It was launched in 2009 to help individuals and businesses get access to simple legal forms and documents along with essential legal services at a more affordable price.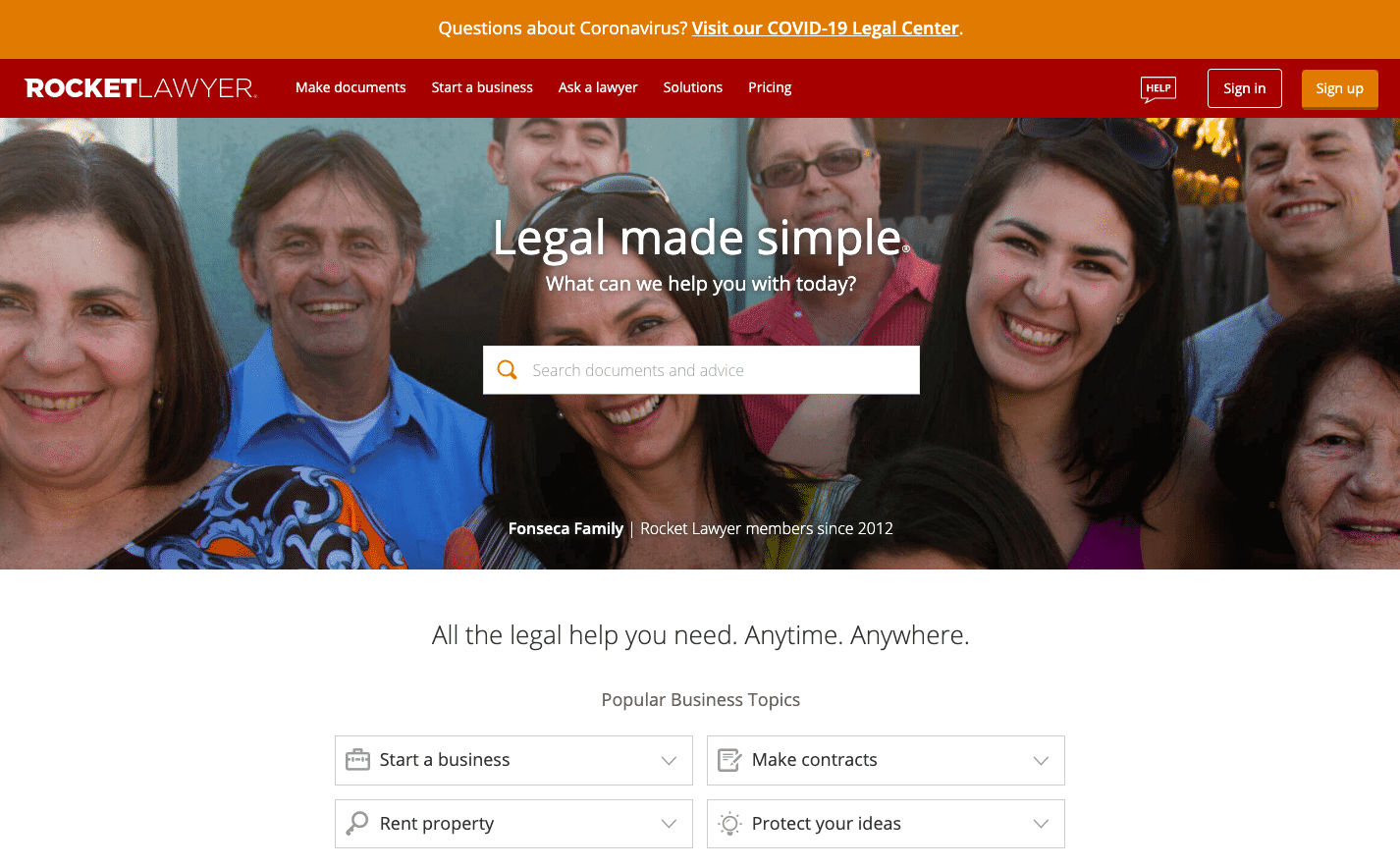 As the years went by, Charley Moore, who created and launched Rocket Lawyer, continued to expand the offerings on the website.
Over the years, millions of people have had their legal questions answered by the staff lawyers added to the team.
With the help of a fresh cash infusion from several venture capital groups, Rocket Lawyer has developed an extensive network of lawyers that shared his desire to offer legal services to both individuals and businesses.
Rocket Lawyer Legal Services
Rocket Lawyer offers a wide range of legal services to all of the people who visit its website. They have helped thousands of individuals and businesses get answers to various legal questions and issues. Many people have taken advantage of their services to save money on the services they offer to everyone who visits their website.
Below is a list of the services that we found on their website.
Business Formation Services
LLC creation and incorporation services are the most popular of all business services that Rocket Lawyer offers to its business clients.
With more and more entrepreneurs looking to start businesses online and offline, there is no shortage of people looking for ways to reduce and minimize their business exposure to their finances.
Rocket Lawyer's Incorporation and Registered Agent Prices
One of the best ways is to set up a new business as an LLC or Limited Liability Company. LLCs have fewer regulations but are not the best fit for everyone. Incorporating a business as a C Corp or S Corp is also a big part of these business formation services.
Rocket Lawyer also offers several other business services such as contracts, rental property agreements, and eviction notices.
Personal Legal Services
Rocket Lawyer also offers several personal legal services such as divorce, estate planning, property transactions, and money-lending agreements. Rocket Lawyer set out to help individuals with their legal questions in hopes of helping as many people as possible at a very reasonable price.
Final Thoughts
When it comes to online legal services, there are many options. However, the sheer volume does not necessarily equate to quality or guarantee that you will find the best fit for you. In this article, we decided to compare two specific online legal service providers, Rocket Lawyer and LegalZoom.
We hope that we have provided you with enough information to make it easier to decide for yourself.
After careful review and consideration, we have come up with a clear winner, in our opinion, and that would be Rocket Lawyer.
In our opinion, between the two, Rocket Lawyer provides the best online incorporation services in 2021.
While LegalZoom was the pioneer in the industry and the first to launch its online legal service and one of the top online incorporation services, they are not the best.
Rocket Lawyer seems to offer a better comprehensive selection of services, and they are cheaper than LegalZoom. Not to mention the lopsided user reviews, highly favoring Rocket Lawyer.
Price alone is not the reason we went with Rocket Lawyer, but it is one way that they set themselves apart from the rest of the online legal services companies.
When it comes to LLC formation for a new business, you cannot go wrong with putting your trust in the folks at Rocket Lawyer. They will ensure that your every need is taken care of and your LLC is established as quickly as possible.
After reading everything that we provided, we believe that you would come to the same conclusions that we did and ultimately choose Rocket Lawyer over LegalZoom. To get more detailed information, we have provided links.
For those who need an LLC or corporation formed, we suggest checking out ZenBusiness as an alternative. They are regarded as the leading alternative for business formations. The ZenBusiness registered agent service is often ranked at the top of lists as one of the best registered agent services available in 2021. They provide registered agent services in each of the 50 states.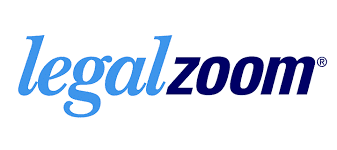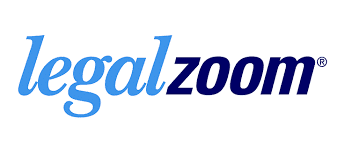 ---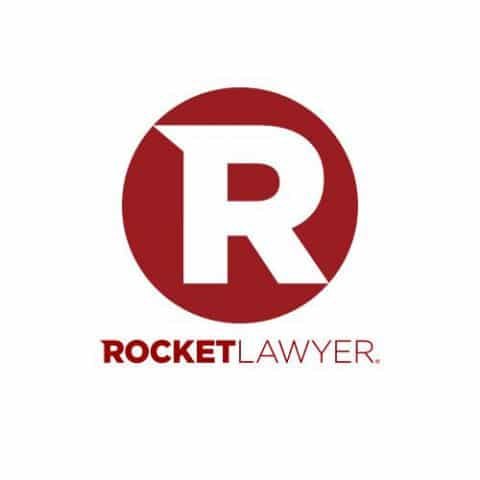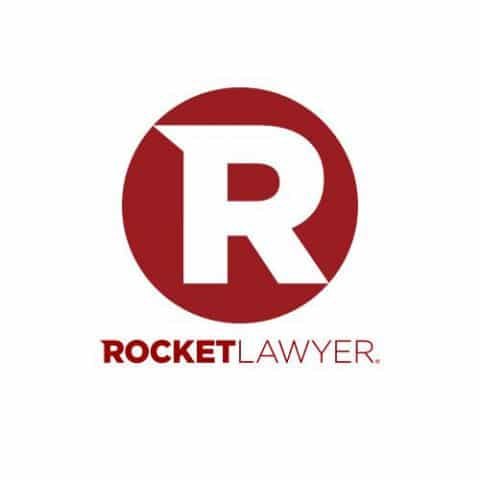 ---