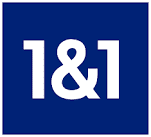 1&1 IONOS Web Hosting and Website Builder
Most businesses need a website, or at least a web presence that points to the company. So if someone Googles for the nearest cake shop in the area, the one with the website comes up (thanks to proper SEO of course) compared to the ones without and are more significant and closer. Domains and websites, a web presence for small businesses are what 1&1 IONOS can provide very quickly and affordably. Very affordable hosting, 1 & 1 Ionos is one of the best cheap web hosting services available today.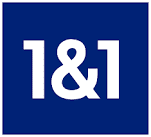 Background
1&1 IONOS is one of the oldest web hosting companies in existence, founded in 1988 and then known as BTX. This Germany-based company assumed T-Mobile's T-Com business. The company gradually grew to provide internet services, including web hosting, domain name registration, and cloud hosting for small to medium businesses.
It has then become one of the largest internet companies, in level with GoDaddy and HostGator. 1&1 IONOS is the largest web hosting service in Europe has over 7000 employees worldwide, over 8 million contracts, data centers in five countries, and 12 million domains. 1&1 products are available in the US, Canada, Mexico, Germany, Spain, France, Austria, and Great Britain.
1&1 IONOS's longtime business presence and continued expansion speak volumes. Such companies are known for resilience, reliability, experience, quality of service, and aggressive marketing in various media.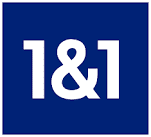 Aside from those, the staying power of a business can also be attributed to highly competitive pricing. One Google search for website hosting results in hundreds of companies offering dirt-cheap website hosting packages with varying degrees of quality. 1&1 IONOS is one of those companies that do offer dirt cheap web hosting while not being down-to-earth on the level of quality.
Very Cheap Web Hosting 
Being reliable, and being competitive is essential to staying in business as a web hosting company, in a sea of web hosting companies. 1&1 IONOS is both. The company has to host packages that can make small to medium-sized businesses not think twice about choosing.
Prices and Plans
Their current crop includes:
Business Package – 12 months at $1 per month, 1 website only, 100GB storage, 25 databases hosted on a 1GB worth of SSD space, 25 email accounts, free domain, 2.5GB of RAM equivalent to 100 visitors per minute. The business package should be enough for anyone who wants to get their feet wet.
Pro Package – 6 months at $5 per month, up to 5 websites, 250GB of storage, 100 databases hosted on 1GB SSD space, 100 email accounts, free domain, malware protection, and a performance level equal to 200 visitors per minute on an allocation of 6GB RAM and 640MB of PHP memory. Because sometimes, one website is not enough to promote the business. If the SEO of the primary website fails, the others with better chances can take over herding the visitors to the primary.
Expert Package – 6 months at $9 per month, up to 50 websites, 500GB of storage, 500 databases hosted on 1GB SSD space, 500 email accounts, free domain, malware protection, a geocentric content delivery network and a performance level equal to 300 visitors per minute on an allocation of 9GB RAM and 640MB of PHP memory. Not such a bad deal if you're in the business of reselling and managing websites for others or if you're a rather large company with subsidiaries that deals with niche products and services.
Online Starter Kit – There's also the online starter kit which is also a dollar a month. Unlike the business package, the user can opt-out at any time. This is the quickest way to establish a web presence by setting up a simple one-page website. The Online Starter Kit includes a one-page website, a domain name and an email address, all of which were very easy to set up. Absolutely the quickest way to set up a web presence.
So there are no surprises, all the packages prices automatically elevate after the first year which is still relatively affordable at $8, $10, and $14 respectively; and the packages can easily be scaled up in case for example, a business package website becomes too popular resulting in a denial of service for having 101 visitors per minute.
It's not like the other major web hosting companies like GoDaddy, and Hostgator can't trump 1&1's offerings. Nor can they offer less than the features 1&1 has. The vital aspect of 1&1 IONOS web hosting is that it simply works. As per other reviews, 1&1 hosted websites have yet to fail due to 1&1 itself severely. A website that works is what matters to most people.
For the business package, for instance, it's not very likely that there would be over a hundred visitors per minute unless the business involves selling tickets to significant events like NYCC, SDCC, and Ariana Grande concerts.
One can expect their respective packages to work accordingly given the transparent nature of 1&1 IONOS packages. You'll know you'll be needing an Expert Package or something higher if you want to run a store for hot-ticket items or have a zealous fan community for a particular franchise. Unlike other web hosting companies, 1&1 is transparent about the resources that will be allocated.
This way, website owners know firsthand how their sites could perform and choose the appropriate package. Other web hosts' packages in the same price ranges might be giving way less. Earlier web hosting services even shut down a website if the allocated bandwidth has been reached. In short, the prospective website owners can choose the package based on their expectations, thanks to 1&1's transparency.
Further proof of 1&1's quality of service is their Trustpilot rating of four stars. It's expected given their long experience in the field. One of 1&1's significant features is their 24/7 personal consultant/support available through phone, email, or chat. As per their website, these personal consultants can answer a wide assortment of common technical questions along with administrative and even strategic business advice, free of charge.
These consultants either belong to their pool of 7000 employees or could include a few hundred outsourced personnel which sounds impressive, given they have to support over 12 million domains/websites worldwide in various languages.
Other Features
Other features of 1&1 IONOS web hosting include:
Easy Scalability – scaling website performance is made easy in case of an unexpected increase in website traffic
DDoS Protection – built-in safeguards to prevent denial of service attacks
Backup and Restore – 6 days-worth of backup data to quickly recover from unexpected issues.
Sitelock Malware Protection – available for Pro and Expert Packages, website pages are scanned to safeguard against malware. All packages meanwhile include a free Wildcard SSL Certificate.
Content Delivery Network – websites are distributed among 60 data centers worldwide for faster geocentric page delivery. If the website is accessed somewhere in Asia, for instance, the Asian webserver kicks in with the copy of the website for faster delivery to the visitor.
1&1 IONOS web hosting supports WordPress sites, E-commerce as well as hosting for both Linux and Windows-based websites.
Great for Beginners
Most other reviews agree that 1&1 IONOS is best for beginners, both in making websites and for businesses just starting. This is true given the packages mentioned. Their drag and drop website builder is quite easy to use, and web hosting packages easy to understand. Companies starting do not expect more than 300 visitors per minute, but then again, there are those gems that get much more in case they have a much-anticipated product or service. For such companies, there are other options out there or take advantage of 1&1's higher-tier services. They can also choose to scale their current package to accommodate higher demand through a simple chat with support personnel and of course an additional but still affordable premium.
Locations
1&1 IONOS is Great for Beginners with offices in the U.S. and Europe and customer service on the phone 24/7
1&1 IONOS, Inc.
701 Lee Road, Suite 300
Chesterbrook, PA 19087
1&1 IONOS Cloud Inc. 
200 Continental Drive, Suite 401
Newark, DE 19713
Telephone
1&1 IONOS Inc.: 1-866-991-2631
1&1 IONOS Cloud Inc.: 1-267-481-7983
Great Website Builder
Aside from 1&1's clear-cut hosting packages, 1&1 IONOS makes it easy for people who have no experience in coding to build their website through their website builder MyWebsite. Click on the video to find more or read on.
The Business Card – one great feature of 1&1 IONOS that others have yet to do is the business card. Based on the provided contact information, the user can create a business card for the domain which can immediately show up while your website is being planned or constructed. The card acts as a landing page. This gives your business an immediate web presence. Customers can then contact the user for inquiries and transact business.
Intuitive Like Jimdo – Like other popular web-builders like WordPress or Drupal, Jimdo is a separate web hosting business with an intuitive website building program. 1&1 IONOS website builder MyWebsite has a similar style. Jimdo was once part of 1&1 IONOS until it branched out. However, the website builder's style and functionality stayed.
Drag & Drop functionality – for dragging and dropping dozens of different web elements, much like Wix and Weebly's, making it easy for site builders to create dynamic and interactive content.
Undo/Redo – Another great feature of 1&1's website builder is the Undo/Redo function where website builders can create their websites as if working on a Powerpoint presentation. Any mistake can easily be undone, or a mistaken deletion can be redone quickly.
Code Editor – like other website editors, there is a code editor available for those who have the guts to mess with the website's entrails to make it prettier or more efficient. The code editor takes the developer to places like the site's CSS or HTML code.
Built-in image editor – Images are essential in building an appealing website. However, having to work with several tools at once can be somewhat ungainly. 1&1's website editor also has a built-in image editor that makes it more convenient in working on the website. The image editor allows for cutting/cropping and resizing of images as well as brightness and contrast options. This allows the developer to remain focused on the website builder and not have to open up a separate graphics editor. This mainly useful for simple graphics editing.
Social media integration – 1&1's MyWebsite also allows for social media integration. Links to popular social media platforms are available in the editor's drag and drop components. These components easily allow the website to interact with various social media platforms like Facebook, Instagram, and Twitter. Satisfied visitors should be able to share the website on social media.
Mobile Friendliness – Since most of the world's population now interacts with the internet using phones and tablets, MyWebsite can automatically create a mobile version of the website once published. When a user selects a website template, they're immediately presented with what the site will look like on mobile. This ensures maximum coverage for any business that subscribes to the Pro and Expert packages. Can't have it all on the business package but the fair pricing of the Pro and Expert packages ensures businesses that they can still get their money's worth. They don't need to design for mobile platforms as MyWebsite does it for them.
However, of course, website owners won't be limited to MyWebsite. The main business of 1&1 IONOS is web hosting, so it supports websites created using WordPress, Drupal, Joomla, and Magento. 1&1, however, loves WordPress and offers the complete 1&1 IONOS Managed WordPress solution.
What we reviewed here is just the tip of the iceberg for 1&1 IONOS but just enough for anyone, including businesses to start their web presence. 1&1 also offers dedicated hosting, cloud hosting, virtual and dedicated servers, Office 365, and Enterprise Cloud services (IaaS).
If you're not expecting too much and want to make your presence known, 1&1 is a great place to start. Setting up a domain or hosting service is easy and straightforward. Fair warning though, you'll need to be a bit careful as most web hosting companies go, there will be plenty of upsells. Stick to your guns and click carefully but feel free to add those upsells if you think they're needed. In any case, may your website live long and prosper through 1&1.